'The Family': Why Is Andrew McCarthy in the Hospital?! (VIDEO)
When it comes to The Family, secrets and lies are par for the course.
On the March 27 episode of the ABC drama, Hank Asher (Andrew McCarthy), the sex offender neighbor who was jailed for Adam's (Liam James) kidnapping and killing, lies in a hospital bed. Bruised and bloodied, Asher is clearly still woozy from meds…but not that woozy to avoid pointing fingers at the person who left him in the ER. Of course, it's convenient that Nina (Margot Bingham) is next to him to hear his surprising (or maybe not so surprising) accusation.
McCarthy, best known for his roles in classic '80s movies like Pretty in Pink and Weekend at Bernie's, also directed this episode ("I Win"), which sees the paternity results for Adam being confirmed, plus details revealed of how Nina began her affair with John (Rupert Graves).
Watch the exclusive clip below to see Asher's interaction with Nina.
The Family, Sundays, 9/8c, ABC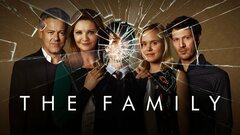 Powered by