What's Worth Watching: 'The Ten Commandments', 'Spring Broke', 'Vice' and 'Frozen' for Friday, March 25 and Saturday, March 26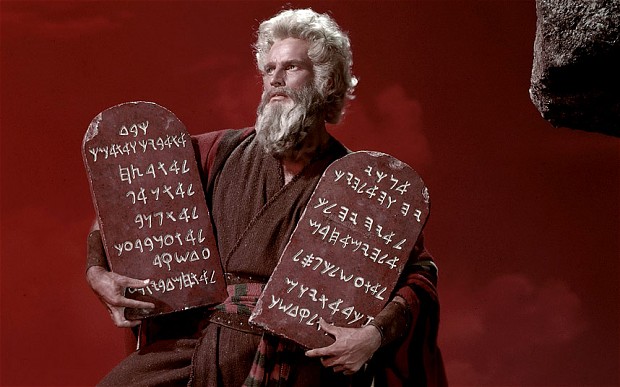 The Ten Commandments (Saturday, 7/6c, ABC): Here's an 11th commandment: Thou shalt not pass up the annual opportunity to indulge in Cecil B. DeMille's 1956 camp epic of truly Biblical proportions, which deservedly won an Oscar for its visual effects. Charlton Heston would have to wait a few years to get his own trophy, for Ben-Hur (a better movie, actually, which TCM ran opposite Fox's The Passion last weekend).
Spring Broke (Friday, 9/8c, Showtime): Sounds like a raunchy teen romp, but this is a serious history of the spring-break phenomenon as it affected the beach town of Daytona, Florida, from the more innocent 1960s to the raucous MTV-influenced revelries of today. From Alex Gibney (Going Clear) and Stacey Offman (Death Row Stories).
Vice (Friday, 11/10c, HBO): The topical newsmagazine travels to the Middle East to report on the attitudes of young Palestinians who are rejecting their own government, and to Cuba—very much in the news this week—where Shane Smith investigates the thaw between Cuba and the U.S. and how music is playing a critical part in the détente.
Frozen (Saturday, 8/7c, Freeform): This obscure animated musical (kidding!) makes its debut on the former ABC Family channel as a holiday weekend treat (repeated Sunday at 7:30/6:30c). Both nights, it will be preceded by the equally delightful Pixar hit Up.