A High-Stakes Gamble Leads to Murder in 'Chronicle Mysteries: The Deep End'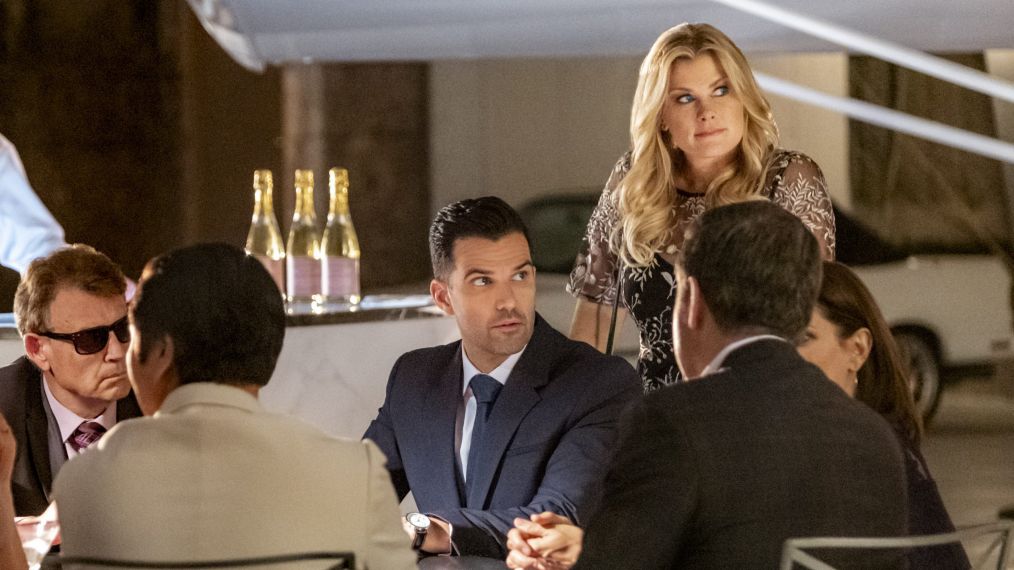 Alison Sweeney and Benjamin Ayres star in this fourth original movie of the Chronicle Mysteries franchise.
A money trail leads to an illicit gambling club and murder in Chronicle Mysteries: The Deep End, premiering Sunday, August 25 on Hallmark Movies & Mysteries.
The latest edition of Alex McPherson's (Sweeney) true crime podcast, Recovered, centers on the death of Elliot Burke whose wife, Stephanie Burke (Tegan Moss), seems certain to be convicted for his murder.
As she follows the story, Alex, assisted by her colleague Drew Godfrey (Ayres), becomes convinced that the wife didn't do it, but unless she can identify and locate the killer before the trial reaches its conclusion, an innocent woman will take the fall for a murder she didn't commit.
Alex and Drew interview what is a growing list of suspects. The more they dig, the more they discover about Elliot Burke's secret life, one that includes a privately run high-stakes poker game, his own private plane and piles of money hidden away. A coded logbook of wins, losses and big debts leads Alex closer to the truth.
Chronicle Mysteries: The Deep End, Movie Premiere, Sunday, August 25, 9/8c, Hallmark Movies & Mysteries