Worth Watching: Pool Wars on 'Lodge 49,' 'Terror: Infamy,' TCM Salutes Buster Keaton
A selective critical checklist of notable Monday TV:
Lodge 49 (10/9c, AMC): It's not often you find something as ordinary as plot in this woozy fable of Long Beach zen and mysticism, but when Dud (Wyatt Russell) decides to reclaim his place in the neighborhood's pool-cleaning pecking order, that means war with the obnoxious owners of the "Pool Party" franchise that took over his family's storefront. Also facing challenges on the work front: sister Liz (Sonya Cassidy) with her file-shredding boss (Bronson Pinchot) and lodge mentor Ernie (Brent Jennings), who has to be convinced to join the chant that "life is good and anything is possible." Hey, if a show this offbeat can make it to a second season, anything is possible.
The Terror: Infamy (9/8c, AMC): "Any face we see can be that of an evil spirit," warns Yamato (George Takei) in this historical chiller as his Japanese-American community is displaced in the wake of Pearl Harbor. Families are separated, with some sent to temporary and dehumanizing shelter in a racetrack's stables where another of the uprooted citizens believes "something has followed us." For American-born Chester (Derek Mio), the mystery is contained in his blurry photographs, and when an adviser notes that "a picture captures a photographer's relation to the world around him," little wonder this his are "disturbed." And it's only going to get weirder.
The Great Buster: A Celebration (9/8c, Turner Classic Movies): Director and film historian Peter Bogdanovich's 2018 tribute to the great silent-film comedian Buster Keaton is the centerpiece of a 24-hour "Summer Under the Stars" marathon of Keaton's films. The Great Buster celebrates the deadpan clown's innovative silent classics from the 1920s with commentary by those he influenced, including Mel Brooks, Dick Van Dyke and Quentin Tarantino. Followed by several of Keaton's most revered films, including The General (10/9c) and Sherlock Jr. (11:30/10:30c).
Inside Monday TV: The Top 10 becomes the Top Eight in the second week of live shows on Fox's So You Think You Can Dance (8/7c)… Originally a digital series for CW Seed, graduating to The CW with full-size episodes for its second season, the wish-fulfillment comedy I Ship It (9:30/8:30c) follows fangirl Ella (Helen Highfield) as she hijacks a flower delivery to the set of her favorite CW-style show, Superstition, and wrangles a gig as a writer's PA on the show… Santiago (Demian Bichir) and Gigi (Roselyn Sanchez) may have patched up their marriage as proprietors of ABC's Grand Hotel (10/9c), but their troubles may just be starting, when Danny (Lincoln Younes) enlists the police to look into his sister's disappearance… Fake news inhibits the investigation into a Palestinian teen's grisly murder in HBO's Our Boys (9/8c), while Simon (Shlomi Elkabetz) meets with the boy's parents. He fears the killing was a "strategic attack" in retaliation for the recent kidnapping-murder of three Israeli youths. "They knew it could set the whole region on fire." But who's responsible?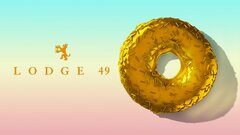 Powered by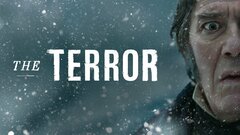 Powered by