Worth Watching: Lucy Lawless in 'Murder,' getTV Gets 'Hot,' 'Grand Hotel'
A selective critical checklist of notable Monday TV:
My Life Is Murder (streaming on Acorn TV): With a swagger that would make even a warrior princess like Xena proud, Lucy Lawless seems to be having a ball in this light mystery from Australia, solving crimes that wouldn't make Columbo break a sweat. A sparkling Melbourne looks like heaven on earth in a show that doesn't so much ask whodunit but how's she going to solve it. The "she" is widow and retired detective Alexa Crowe (Lawless), consulting on off-the-book cases to help out a former colleague (Bernard Curry) when she isn't busy trying to master a German food processor, wrangle a stubborn stray cat or mentor the millennial tech whiz (Ebony Vagulans) who worships her. Mind candy for sure, but tasty enough for a midsummer lark.
Hot in Cleveland (6/5c, getTV): The nostalgia channel revives TV Land's hit sitcom (2010-2015) with four back-to-back episodes. Cleveland was a merry showcase for four beloved sitcom veterans: Valerie Bertinelli, Wendie Malick and Jane Leeves and living legend Betty White, as three L.A. transplants and their cagey caretaker. Along the way, the show welcomed several of the leading ladies' former co-stars who are no longer with us, including Frasier's John Mahoney, One Day at a Time's Bonnie Franklin and The Mary Tyler Moore Show's Mary Tyler Moore.
Grand Hotel (10/9c, ABC): An accident brings more turmoil to the Mendozas and their Miami hotel in the latest chapter of the guilty-pleasure soap. In staff news, Danny (Lincoln Younes) makes a discovery that could wreck his relationship with favorite daughter Alicia (Denyse Tontz) — but that's what one gets for snooping.
Inside Monday TV: Losing out on a rose on The Bachelor and Bachelorette means never having to give up your dreams for TV exposure, as a new season of ABC's Bachelor in Paradise (8/7c) brings nine men and 11 women veterans of Bachelor Nation to a Mexican resort for another chance at a facsimile of love… Fox's So You Think You Can Dance (9/8c) gets closer to its final roster of dancers, as the Top Ten men compete, each paired with a female All-Star for a dance outside their own style before a final cut… British comedian Clive Anderson enlists anthropologist Mary-Ann Ochota on a road trip through Mystic Britain in a new Smithsonian Channel series (9/8c) that explores the isle's most ancient mysteries and rituals. First stop: a church whose walls are marked with mysterious medieval demonic symbols.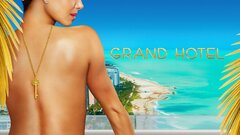 Powered by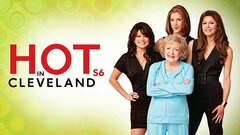 Powered by