Katee Sackhoff Leads the 'Most Important Mission in History' in 'Another Life'
After an alien artifact lands on Earth, astronaut Niko Breckinridge (Battlestar Galactica's Katee Sackhoff, above right, with costar Elizabeth Faith Ludlow) heads into space on the planet's only interstellar-travel ship to investigate the origin of this towering, crystal-like object that has crashed through the atmosphere.
"Niko is a kickass hero who is leading the most important mission in history," says Another Life executive producer Aaron Martin. "She's forced to make life-and-death decisions to protect everyone she left behind."
Complicating matters: a headstrong fellow astronaut (Tyler Hoechlin, Teen Wolf), Niko's desperate longing for her family — including her husband, Erik (Justin Chatwin, Shameless), a scientist on the ground also trying to establish contact with the aliens — and Harper Glass (Selma Blair), a dogged journalist. She's hell-bent on revealing to her 250 million social-media followers what's really going on.
See Also
A decade after the sci-fi series' finale, the actress looks back on Kara 'Starbuck' Thrace and the show's continued relevance.
"Harper cares about one thing: exposing the truth. She's determined to do whatever it takes to get the real story out," explains Martin, "and she has her eyes set on Erik."

Another Life, Series Premiere, Thursday, July 25, Netflix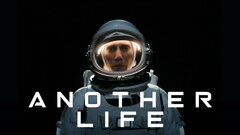 Powered by