The TV Roles That Helped 'Breaking Bad's Aaron Paul Find 'The Path'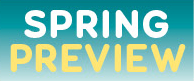 On Hulu's self-dubbed "faith thriller" The Path, once you join the cultlike movement known as Meyerism, straying isn't an option.
That proves a problem for Eddie Lane (Breaking Bad's Aaron Paul), a faithful, two-decade member of the group, which purports to lead adherents to a higher plane known as "The Light."
Eddie is married to lifelong member Sarah (True Detective's Michelle Monaghan), and when the series begins, he's just returned from a psychedelic retreat in Peru. "He had an eye-opening revelation," says Paul, "and he can no longer buy what they're selling. He's afraid to say anything because he would lose his family if they knew." Making matters worse: Meyerism's de facto leader and Sarah's sexy ex, Cal (Hannibal's Hugh Dancy), who's ready to resume the romance.
PHOTO: The Path Shows a Not-So-Faithful Awakening
Paul's own path to glory proves to be not bad for a kid from tiny Emmett, Idaho. Inspired by the 1985 movie The Goonies, he packed up and left for Los Angeles at 17 and soon won a few lines as a bad high school actor on Beverly Hills, 90210. We asked him to share some key memories of five of the TV adventures that led him to his current Path.
1. Beverly Hills, 90210 (1999, Fox)
Paul's first TV job was a single scene playing a nervous Romeo reluctantly leaning in for a smooch from his Juliet in a West Beverly High production of Shakespeare's tragic romance. "Getting a kiss and being directed by Luke Perry on my first gig out of the gate was surreal," he recalls. "While I was shooting, I got an offer to do Melrose Place a week later. It was only a few lines, but I thought, 'My career is taking off!' Then I didn't work for, like, six months."
RELATED: See All the Shows Premiering in Spring
2. Big Love (2007–11, HBO)
In a show centering on a polygamous family headed by Bill Henrickson (Bill Paxton), Paul's Scott Quittman was the unlikely outsider, an ex-Mormon counselor who wanted a monogamous relationship with Bill's eldest daughter, Sarah (Amanda Seyfried). "I was a big fan of the show and I was very excited to jump onboard, but I always felt like the new kid in a close-knit family. Everybody already had their relationships," he admits. "That said, they really welcomed me with open arms. I remember the first scene I did with Bill. I brought up Weird Science because he was just so brilliant in that role. He goes, 'No matter how many movies I do, I know when I die, on my tombstone it's going to say, 'Here's where Chet from Weird Science lies.' Now I understand!"
3. Breaking Bad (2008–13, AMC)
"When I was hired [for the pilot] as Jesse Pinkman, all I knew was that he was Mr. White's delinquent student from the past who happened to cook and sell crystal meth," Paul says of the legendary role that won him three Emmys. Originally, the character was meant to bring Walter (Bryan Cranston) into the drug world and then get eliminated. But after the show was picked up, Paul recalls, "[Creator] Vince Gilligan said, 'We want to make this more of a two-hander. It's not just Walter White's story anymore.' When I watched a screening of the pilot, I knew that my life was going to change forever."
4. BoJack Horseman (2014–present, Netflix)
Paul was looking to do voice work on an animated series when this project about a horse who's a has-been TV star came his way. "It's about a world where animals and humans coexist," he says. "They sleep together and work together and it's not weird and it all takes place in Hollywood." A producer as well, Paul—who voices slacker human Todd Chavez—praises his "absolute dream cast," including "the brilliant Will Arnett," who plays BoJack. Does Paul get to wear his pajamas when he records alone in the studio? "It's either pajamas or full nude," he says with a laugh.
5. The Path (2016, Hulu)
"Though they scare you into believing what they preach, I can see that the group does good things as well," Paul says of the religion in his new series, which he considers more than an exposé of a cult. "We always joke on set that maybe this is something we could buy into. They're mainly saying, 'Be good to one another, believe in us and you will get to live in the [heavenly] garden.'" While he says, "I've always been fascinated by religion," he doubts whether he'd ever be attracted to something like Meyerism. "I'm just trying to be a good person and have a good time doing it."
---
https://youtube.com/watch?v=-CJGX50Pt4s
The Path, Series Premiere, Wednesday, March 30, Hulu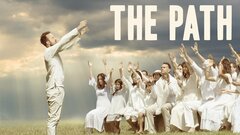 Powered by