Klaus Gets Paranoid About Being a Target on 'The Originals' (VIDEO)
For the first time in 1000 years, Klaus Mikaelson (Joseph Morgan) is really alone and unprotected, especially now that he's unlinked from his entire sire line by Davina's (Danielle Campbell) witchy spell. And when you've been a monster for a millennia who's now vulnerable, would-be assassins could be hiding in every charming courtyard. One named Cortez (guest star Matt Cedeño) makes his appearance this week—and he definitely has plans for Klaus.
In this exclusive clip of Friday's episode, "An Old Friend Calls," Klaus is anxious about the many enemies who would be all too happy to end his life—even though all of the White Oak (the only thing that can kill Originals) was supposedly destroyed. But his siblings, Freya (Riley Voelkel) and Elijah (Daniel Gillies), ignore his grouchiness and dismiss his paranoia.
PHOTOS: Tour the Mikaelsons' Moody New Orleans Mansion
Elsewhere in the ep, Marcel (Charles Michael Davis) wants Davina to help him look for his missing Strix buddies, but she may not be in the helping mood. Elijah, always the Mr. Fix-It, also tries to calm down Hayley (Phoebe Tonkin), who's getting a little wild as she mourns her husband Jackson's (Nathan Parsons) death.
Check out Elijah's snarky solution to Klaus's concern about being attacked.
[jwplatform Fy59ITNX]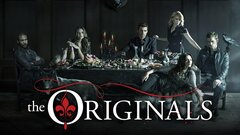 Powered by