How '9-1-1's Breezy Heist Episode Channels 'Ocean's Eleven'
Intrepid first responders are constantly rescuing folks from potentially lethal, totally outrageous scenarios on 9-1-1.
But in Monday's episode, titled "Ocean's 9-1-1," our heroes are going to be indisposed when they suddenly become the prime suspects — yes, suspects — in a robbery. If this sounds like a departure from business as usual, then that's exactly the point.
See Also
These installments aren't necessarily the best episodes of the 2018, but we'll remember all of them for years to come.
"We came back after winter break with a run of very dramatic, very harrowing episodes," executive producer Tim Minear explains. "It was time to do something light and airy and fun before our last sweep into the finale. Everyone deserves to have a romp."
The action kicks off as the LAFD crew, led by Capt. Bobby Nash (Peter Krause, above, with Ryan Guzman and Oliver Stark), is called in to contain what appears to be a nerve-gas attack on a bank after hours. Once the situation is seemingly under control, the crew heads back to the station — where police discover $100,000 mysteriously stashed inside the panels of the 118 truck.
"It goes from being a regular case to a whodunit and a 'what is it?'" Minear says. "It becomes like the third act of an Ocean's movie, trying to unspool the heist and what actually happened."
Homages to the slick movie franchise abound, including its signature split-screen interrogations, flashbacks from different characters' points of view, and red herrings.
See Also
Maddie and Chimney decide to take a minute.
"Every time you think you know what the heist is, you'll realize you're not quite right," Minear says.
Naturally, Bobby's LAPD fiancée, Athena Grant (Angela Bassett), is going to do her darndest to crack the case. But even her best efforts may not be enough to get her man off scot-free, because — in a final twist — the investigation unearths some ghosts from his past.
"It's going to complicate Bobby's life in a big way," Minear says.
Consider the romp over.
9-1-1, Mondays, 9/8c, Fox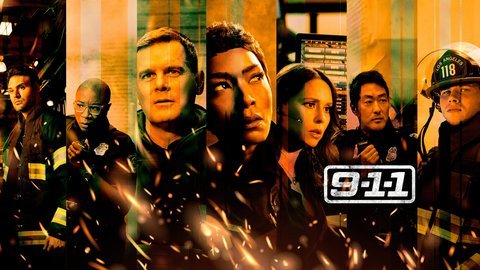 9-1-1
where to stream
Powered by