'Grey's Anatomy' Alum T.R. Knight Goes to the Dark Side in Hulu's '11.22.63'
You could easily think of 10 or 20 or, heck, maybe even 50 edgy actors who would be right for the role of psychopath salesman Johnny Clayton in Stephen King's 11.22.63. And, chances are, T.R. Knight wouldn't be anywhere on that list. But the former Grey's Anatomy star—adored by America for his five seasons as man-boy surgeon George O'Malley—did indeed land the part. And there will be hell to pay.
The critically acclaimed miniseries (now streaming on Hulu with a new episode every Monday) stars James Franco as Jake Epping, a high school teacher who travels back in time to stop the murder of President John F. Kennedy. While tracking the activities of Lee Harvey Oswald, Jake becomes hopelessly attracted to willowy librarian Sadie Dunhill (Sarah Gadon). Unfortunately, she has an abusive, sexually screwed-up husband—that would be Johnny—who'd rather see her dead than give her a divorce.
RELATED: James Franco Goes Back to the Past to Save JFK
"Johnny is the kind of smooth, charming guy who would immediately impress a girl's parents," says Knight, "but all you have to do is peel off one layer and things get really dark and ugly. At the risk of sounding pretentious, it's the kind of part you can't shake when you leave the set."
Knight wasn't all that confident when he read for the execs. "I've only felt great about three or four auditions in my entire career," he says, "and afterward it was nothing but crickets and tumbleweeds. I didn't get any of those jobs, which proves I'm my own worst judge." It didn't help that Johnny has to physically intimidate Jake. "I'm a lot smaller than James Franco, who could easily lick me in a fight," Knight says. "I needed to find other ways to be frightening."
With the utmost subtlety, of course. "T.R. can handle literally anything you throw at him," says showrunner Bridget Carpenter, noting that his work in the series "is so understated, it seems like a magic trick." She's not the only one tapping into Knight's inner demons. He just signed for an untitled ABC pilot, exec produced by Reese Witherspoon, in which he'll play a backstabbing lawyer. In 2014, he shot an Amazon pilot, Hysteria, in which he played a death-row prisoner convicted of killing a 14-year-old girl who tries to burn himself alive.
That's a far cry from cuddly George O'Malley, the impish bumbler who could never quite get his act together though somehow managed to bed most of the female doctors at Seattle Grace Hospital. "Grey's still holds a big place in my heart," Knight says. "George was so complicated and weird and emotionally a lot younger than his years—a guy who was trying to live a very moral life and pretty much failed."
Alas, it all ended badly, with Knight quitting the show in 2009 after costar Isaiah Washington hurled a homophobic slur at him during production. Exec producer/creator Shonda Rhimes fired Washington and, not much later, Knight walked out on the hit series and his $14 million contract, citing a "breakdown in communications" with Rhimes and lack of quality screen time. And then he publicly confirmed he's gay. Knight now has "nothing but gratitude to the show, yet no regrets about my decision." After all, if he hadn't fled Hollywood for New York, he'd never have met his husband, Patrick Leahy. The two wed in a low-key ceremony in 2013, with Grey's grads Katherine Heigl and Kate Walsh in attendance.
Did coming out affect Knight's career in any adverse way? Hard to say. Since leaving Grey's, he's had only a few TV and film roles, including a recurring gig as political whiz Jordan Karahalios on The Good Wife and a juicy turn as PR man Harold Parrott in the Jackie Robinson biopic 42. He's had much better luck lately with his first love, the stage, appearing on Broadway opposite Sir Patrick Stewart in A Life in the Theatre and Nathan Lane in It's Only a Play. "I know I've lost roles because they wanted someone more attractive," he says. "But I don't think I've lost them because I'm gay, unless it's been kept from me. I'd like to think that the business—and the world—doesn't think that way anymore."
Still, the dry periods devastate him. "There are those days," he says, "when I'm like a slug leaving my sad trail of slime as I go back and forth to the sofa. My husband will come in and say, 'Do you ever plan to take a shower?' And I'm like, 'Nooo! Nobody loves me! I will never work again!'"
Knight laughs off such neuroses, reminding himself that "it can all end tomorrow or the phone can ring and it will change your life in the most incredible way. Actors learn to live with constant rejection and somehow thrive on it. We're all a little mad that way."
11.22.63, Mondays, Hulu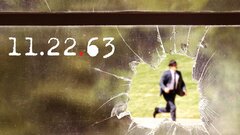 Powered by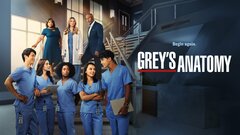 Powered by