The 'NCIS' Cast on Reaching the 300 Episodes Milestone (and Counting)
We've grown to expect certain things. Water will be wet. Fire will be hot. And NCIS will be the highest-rated drama on TV.
But that wasn't always the case. In 2003, when CBS revealed plans to spin off its military justice series JAG into a cop show about the special agents who probed cases involving the Navy and the Marine Corps (aka the Naval Criminal Investigative Service), no one cried "Hit!" The two-part JAG episode that introduced NCIS's future leads—including Mark Harmon as taciturn top dog Leroy Jethro Gibbs and Michael Weatherly as his lippy Guy Friday, Tony DiNozzo—got no buzz. Nor did the fall premiere. Season 1 never even cracked the Top 20.
"In certain circles, NCIS was known as 'The JAG-off,'" Weatherly says with a laugh. And he should keep laughing. And laughing. That is, until he's called back to the show's Valencia, California, soundstage, where, after nearly 13 years on the air—six as the No. 1 scripted series and seven as the No. 1 drama—NCIS is shooting its landmark 300th episode (airing March 15). Broadway vet Taye Diggs guests as a musician turned wounded warrior connected to Gibbs's case. Backed by a real band from Walter Reed medical center's MusiCorps rehabilitation program for injured veterans, he'll perform a version of Leonard Cohen's "Hallelujah" specially recorded for the show. And there will be cupcakes. Three hundred of them.
NCIS is still so hot, repeats get more viewers than new episodes of Law & Order: SVU, Chicago P.D. and Quantico. It's survived the exits of two beloved characters (Sasha Alexander's Caitlin Todd and Cote de Pablo's Ziva David). And lest anyone think its friendly, innocuous vibe appeals only to grandmas, it's one of the most popular dramas among advertisers' coveted 18–49 demographic. NCIS also makes cash for CBS the old-fashioned way—through syndication and foreign sales. It's the top drama rerunning on cable and airs in 200 different international markets. Weatherly (who'll exit the series in May) and Harmon are among the highest-paid men on TV. Here, the actors and crew look back at the show's humble beginnings, its late-in-life ascent and everything in between.
---
In the Beginning, There was Don
In 2002, JAG creator Donald P. Bellisario approaches then–CBS TV President Les Moonves with a pitch: Let's make a spinoff that's "JAG Meets CSI" (a quote he'd later regret), about a gruff NCIS agent and his squad. The producer balks at casting former Sexiest Man Alive Harmon for the lead, until he sees the actor play a Secret Service man on The West Wing. Also on board: The Man From U.N.C.L.E.'s David McCallum as coroner Donald "Ducky" Mallard and three fresh faces: Weatherly as DiNozzo, Robyn Lively as buttoned-up FBI transfer Vivian Blackadder and Pauley Perrette as goth forensic specialist Abby Sciuto.
Mark Harmon (Leroy Jethro Gibbs): When I first read the script, the name "Leroy Jethro Gibbs" got me. It was just different. Then, after I expressed interest in the show, the character's name changed to Bob Nelson or something. I actually got vocal about it. I liked that name!
Pauley Perrette (Abby Sciuto): My mom had just died and I was in a fog during the audition process. The only part I remember is before my final meeting, I was in the hallway at Paramount Studios. 24 was still on and I was such a huge fan—and up the stairs comes Dennis Haysbert [President Palmer]. I completely geeked out. Then the door opens and they're like, "Pauley, you're up."
David McCallum (Donald "Ducky" Mallard): The one thing they told me about Ducky was that he was an old lech. I'm not really the leching type, but evidently my blue eyes and what was once my blond hair did the job. Thankfully, that bit of Ducky went by the wayside after the JAG episode.
---
Upfront and Center
The series is picked up shortly after the team's JAG debut—and the cast rushes to New York's Carnegie Hall for the 2003 Upfronts, where networks announce their new shows to advertisers. Feeling Lively was "too soft," Bellisario replaces her with Sasha Alexander as Agent Caitlin Todd. And CBS changes the drama's title thrice: from NCIS to Navy CIS to Naval CIS to Navy NCIS—making it, technically, Navy Naval Criminal Investigative Service.
Perrette: I got this message from Mark, whom I didn't know that well, and he says, "Hey, kid. I just wanted to tell you, this is a really good thing. Be proud." I'm like, "What the hell?" Then I heard the show was picked up.
Harmon: Out of the class that was on stage that day, I don't know if anybody in the audience was thinking we were going to be the ones to still be around.
Chas. Floyd Johnson (executive producer): CBS was concerned about the title because there was already a little series called CSI. So we called it Navy NCIS at first. But the world didn't end because there was a CSI and an NCIS.
---
Slap Happy
NCIS premieres in September 2003, and as Season 1 continues, the cast grows: Sean Murray (Bellisario's stepson) is cast as green geek McGee (aka "probie") and Brian Dietzen as Ducky's eager assistant Jimmy. It also features the first of Gibbs's iconic slaps to the back of Tony's head, or "Gibbslaps," which occurs in an ad-libbed moment between Harmon and Weatherly while filming Episode 5.
Weatherly: Say what you will about striking another performer without their permission! I love that people complain about some of the things DiNozzo does at work but don't consider the head slap out of line with office protocol. What would human resources make of that?
PHOTOS: Michael Weatherly Goofs Off in Los Angeles
Sean Murray (Timothy McGee): McGee was intended as a one-episode role. Later, they had to add three minutes to an episode and said, "Let's get McGee back and have him interact with Tony." That was the start of the Tony-McGee dynamic. It was something Don was into, so I kept getting asked back. People think, "Your stepdad created the show, so you've got it easy." I can tell you it was not. Don was on me from Day 1. I was under extra scrutiny.
Brian Dietzen (Jimmy Palmer): Ducky's prior assistant had been shot, and they needed someone for one episode. On audition day, I couldn't find my glasses, so I wore my high school pair. They looked like Harry Potter's. The producers liked them and said, "Bring those back for the actual job."
via GIPHY
---
First Blood
In winter 2005, NCIS does the impossible: It avoids an expected ratings dip opposite Fox's American Idol. Months on, fans are stunned when Kate is murdered in front of Gibbs and Tony during Season 2's finale. Bellisario says later that Alexander felt she lacked the stamina for NCIS's grueling schedule and wanted to leave.
Weatherly: Sasha called me in February 2005 and said they were letting her out of her contract. But I don't think anyone knew she was going to get shot in the head—I didn't know until I saw the special-effects guy attaching a blood pack to her hair. If you watch the moment where she gets shot, I flinch because I could see the guy hitting the button. It's like the kid in North by Northwest who puts his fingers in his ears right before Cary Grant fires a gun.
---
Tiva Forever!
That summer, Bellisario searches for a woman to play confident Mossad agent Ziva David. He finds Cote de Pablo, a Chilean-born actress. Ziva and Tony's will-they-or-won't-they relationship quickly becomes a fan obsession. By the 2005–2006 season, NCIS moves into the Top 10.
Weatherly: I really messed with Cote and all the actresses during their screen tests. I did it to Emily Wickersham [who joined the cast in Season 11] too. But everybody responds differently. Cote is a stage-trained actress who can improvise. So, f— with Cote de Pablo at your own peril, is what I learned. [Laughs]
Murray: The day Cote showed up, we were all so excited. She vibed with us like everyone else.
---
The Last Don
Bellisario's notoriously late scripts are taking their toll on production in spring 2007. Shooting days sometimes last 16 to 20 hours—and often end with only one scene in the can. By May, Bellisario agrees to step down as showrunner and is replaced by second-in-command Shane Brennan.
McCallum: From the beginning, Don was very specific in what he wanted for the show. He wouldn't take nonsense from anybody, even the studio. And that was wonderful. But eventually, it became hard to do things that way.
Harmon: For years, we were working scene by scene or act by act. Even when you have scripts and you can stay organized, this job is still plenty hard to do. You don't need to make it more difficult than it is.
---
Crimson Tide
Under Brennan's regime, the show celebrates its 100th episode in Season 5 with a wild installment filmed on the WWII-era cargo vessel the SS Lane Victory. The season ends in a hailstorm of bullets that kills NCIS chief (and Gibbs's ex-lover) Jenny Shepard (Lauren Holly). She's replaced by Leon Vance (Rocky Carroll), named after the series' longtime technical adviser, retired NCIS agent Leon Carroll.
Rocky Carroll (Leon Vance): I had worked with Mark on Chicago Hope. People would say, "Man, it must have been really unnerving to come on to an already big series." And I'd say, "Yeah, it was, but the good thing is, I only knew one person, but that person was the star of the show!"
Leon Carroll (technical adviser): Shane said to me one day. "Would you mind if I named the new character Leon?" And I thought, what an honor. And then he said, "Either way, we're going to have him keep a toothpick in his mouth, like you do." But the fans hated it! They called him a woodpecker!
---
Lucky Strike
During NCIS's fifth season, the 2007–2008 Writers Guild strike shut down production across Hollywood. That January, USA Network, which had purchased NCIS's back catalog, began airing the show from the beginning on Wednesday nights. By May 2009, in its sixth season, the show becomes TV's second-most-watched drama series (behind CSI). Within a year, it's No. 1—where it remains.
Weatherly: The strike really did help us. All the new television shows had dried up, and we didn't have streaming then. We premiered on USA at just the right time.
---
Family Matters
In 2011, Brennan leaves to focus on NCIS: Los Angeles and producer Gary Glasberg takes over. Ratings are high, but feelings behind the scenes are low. In July 2013, de Pablo announces she's leaving the series at the beginning of Season 11. Unhappy fans protest—loudly. Later that month, CBS chief Les Moonves tells journalists, "We offered Cote de Pablo a lot of money. And then we offered her even more money. We didn't want to lose her."
McCallum: I was angry when I heard about Cote's departure, because I feel that the cast of a television series is an extraordinarily delicate thing.
Gary Glasberg (executive producer): When Cote left, we just had to adjust. At the end of the day, we had this whole other family to think about and we wanted to do what was best for the show.
---
Enter Bishop
In November 2013, the team's open spot is filled by NSA analyst Ellie Bishop (Emily Wickersham), a young, earnest, Midwestern sweetheart with doe eyes and, yet, a hard stomach.
Glasberg: Creating Bishop on the heels of Cote leaving was tricky. I wasn't trying to fill a void or replicate anyone. I wanted to come up with someone entirely different.
Glenn Geller (CBS Entertainment president): During casting, Gary showed us some tape of Emily doing scenes and she was sitting on the floor. I remember asking, "Why is she sitting on the floor?" And Gary says. "She brought that to the character. Ellie really sees the place as her own space, so it works. I didn't direct her at all; she found the character on the inside."
Emily Wickersham (Ellie Bishop): They did this really strategic thing during casting. They brought in all the girls—the four or five who did screen tests—to the set. It was almost like we had the job for the day. We had a trailer, we ate with crew and really got a sense of what it was like there. And I think, though it ultimately came down to who fit Ellie character-wise, they were also seeing who was going to fit in with this family.
---
The Big 3-0-0
For the NCIS cast and crew, reaching 300 episodes is a bittersweet feat. During preparation for the installment in January, Weatherly announces that, after 13 years as Tony DiNozzo, the current season will be his last. Details about his final episode this May are sparse. Will de Pablo return so Ziva can carry Tony off into the sunset? It's too soon to talk about, says Glasberg. Instead, he's happy to focus on the good things. Like this major anniversary.
RELATED: 7 Reasons We'll Miss Tony DiNozzo
Perrette: My heart is broken. I'm going to miss Michael so much. We went out to dinner and it took him four hours to explain to me why he has to do what he has to. But I do believe, and this is the truth without seeing any scripts, that they will not kill off DiNozzo. That's because I absolutely believe that at some point he'll come back. I really do.
Glasberg: After Michael came to us and said it was time, it became my job to lock myself away and, from a storytelling standpoint, figure out how to do DiNozzo justice. As for hiring a new actor, we're in the process of figuring out whether it will be two people or one person, and who it will be. Again, it's not about replacing him. Michael is Michael. Tony DiNozzo is unique.
McCallum: When we reached the 200th episode, I got a note from Les Moonves. "Congratulations, David," he said, "on being part of television history." That was 200. And now we've just reached 300 while staying at No. 1. That, in itself, is an amazing salute to everybody.
NCIS, 300th episode, Tuesday, March 15, 8/7c, CBS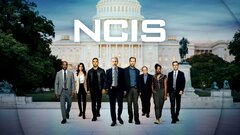 NCIS
where to stream
Powered by