John Oliver Finally Goes After Donald Trump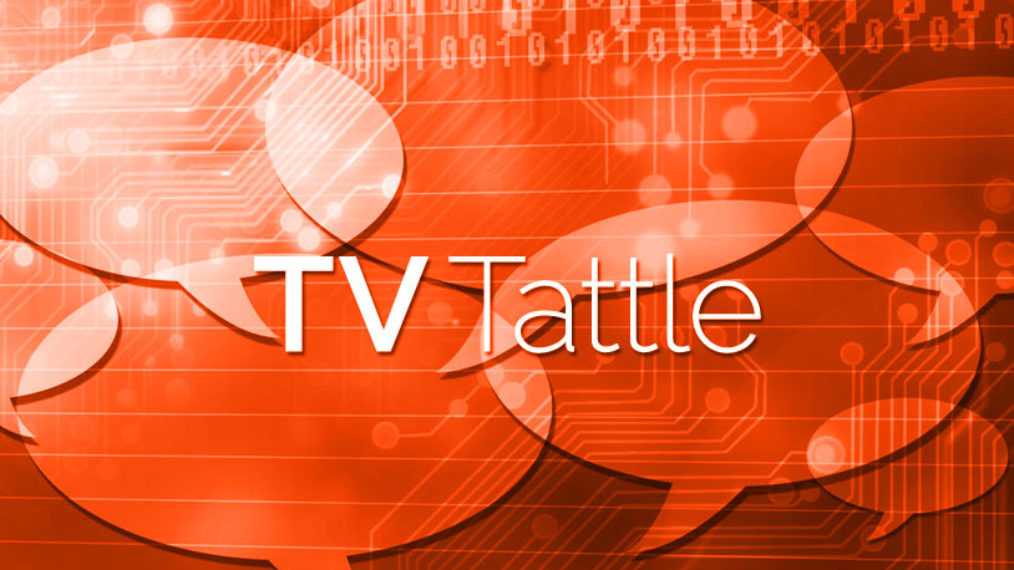 The Last Week Tonight host spent 22 minutes on Sunday unloading on the Republican presidential frontrunner, delving into a slew of his controversies. "Over the years," said Oliver, "his name has been on some things that have arguably been very un-good, including Trump Shuttle, which no longer exists; Trump Vodka, which was discontinued; Trump Magazine, which folded; Trump World Magazine, which also folded; Trump University, over which he's being sued; and of course, the travel-booking site GoTrump.com, whose brief existence was, I imagine, a real thorn in the side of anyone hoping GotRump.com featured a single thing worth masturbating to." PLUS: Louis CK jokingly calls Trump "our supreme leader, Master Donald Trump."
"Rock approached his hosting gig with grander ambitions than being a solution to the academy's PR problems," says Willa Paskin. "Rock did not just give an edgy monologue about race to a largely white audience tittering uncomfortably and leave it at that, inoculating the academy and its attendees from the charge of being totally out of touch while allowing them to go on with business as usual after 10 minutes of razzing. Instead, the monologue was just the beginning. Rock proceeded to raise the issue of #OscarsSoWhite throughout the night in funny, provoking, and lively ways. He ensured that the academy stayed on the hook, instead of helping them get off of it." PLUS: It was a not-boring "hot mess" of a show that, "nakedly and unapologetically, attempted to do something other than hand out a bunch of gold statues," it was a lucky pairing of host and subject, Rock's hosting fell apart after that great monologue, Rock's "medicine" could've been stronger in a crossing-the-line way, Rock's monologue was strong enough to ricochet through the entire evening, Rock gave the film industry a spanking, the introduction of the thank-you scroll proved idiotic, Rock also interviewed black moviegoers for 2005 Oscars, here is all the bloat that let the Oscars run 30 minutes long, and Oscars fell to a 8-year ratings low based on early numbers.
"This will be the last night of an all-white Oscars," Sharpton said at a rally held at the corner of Sunset and Highland.
DiCaprio's Oscar victory for The Revenant was tweeted about 440,000 times per minute, topping the previous 255,000 record held by Ellen since she hosted in 2014.
Anticipating the backlash to bring out three Asian kids, Rock told the audience to tweet about their outrage.
Kimmel's pretend archenemy made multiple appearances on last night's post-Oscars special, including trolling Kimmel's interview with Sacha Baron Cohen and making a cameo on a Batman v Superman "deleted scene." PLUS: The latest Rocky sequel stars Tracy Morgan as Clubber, and check out Kimmel's Trumped — The Producers parody starring Nathan Lane and Matthew Broderick.
The Washington Post analyzed 30 years of Oscars, and found that black presenters usually outnumbered black nominees, adding of last night: "That 25 percent is likely an effort to compensate for the imbalance in the nominations. But some viewers might have a different overall takeaway: Black people can be entertainers, but they aren't being acknowledged as artists."
Dash has already offered her own explanation, but most people outside of "black Twitter" had no idea what was going on.
An NFL prospect accidentally exposed himself after falling during the 40-yard-dash.
It's been four years since Cohen threw ashes on Seacrest, who was apparently still upset. But later on, the two hugged it out. PLUS: E! red carpet stars mistook somebody else for Tilda Swinton.
The Godfather actor, in fact, was the biggest snub of the night.
The Anchorman director and Funny or Die co-founder, an SNL head writer in the late '90s who hired and was succeeded by Tina Fey, won a best adapted screenplay Oscar for The Big Short. McKay, however, did not win best director. PLUS: The Wire final season alum Tom McCarthy won an Oscar for best original screenplay.
Says the Game of Thrones star: I have a lot of other really exciting projects lined up instead."
The Oscars was the third time this month Lady Gaga made a high-profile appearance on national TV, following her performances at the Super Bowl and the Grammys. But she first gained attention this year at the Golden Globes.
Season 22's Nyle DiMarco is expected to put on his dancing shoes. PLUS: Kym Johnson and Robert Herjavec are engaged.
William Kyle Morarity allegedly used DVD screeners sent to the show and copied and uploaded them to the web.
In a series of tweets, producer Shawn Ryan said "a decision was made not to make any more episodes of Mad Dogs."
The decision to cut ties came after Harris-Perry boycotted her show this weekend, implying there was a racial element to the preemptions of her weekend show.
Turner revealed the fate of one Season 6 character.
Beverley Mitchell shared a photo of her fellow cast members gathered together to celebrate the opening of Au Fudge, Jessica Biel's new restaurant.
Kelly played Father Jack on the classic British sitcom.