See How the 'Game of Thrones' Dragons Are Brought to Life (VIDEO)
It took more than just the Mother of Dragons — Daenerys Targaryen (Emilia Clarke) — to bring these flying babies to life.
The Game of Thrones dragons — Drogon, Viserion and Rhaegal — have offered a fantastical element to the drama series since its first season even before their arrival in finale. Despite the make-believe nature of the show, it's hard to comprehend that these creatures aren't real due to the seamless effects implemented.
See Also
From the latest trailer to episode length.
Technology helps create the physical images viewers see onscreen, and in Game of Thrones' instance, Pixomondo is responsible for these amazing mythical animals come to life. The visual effects company has gathered some samples ahead of the show's final season premiere to see how much the dragons have changed over time and how they're made.
As seen the 7-minute compilation, the segment documents the dragons' evolution from tiny creatures in Season 2 to fire breathing beasts in Season 7. Behind the scales and skin viewers see onscreen the effects company also creates skeletons for the dragons as well as muscles and then lays layers upon layers of color to create the realistic outward appearance for the airborne animals.
Follow the journey as the video gives fans a look into different stages beginning with the training the dragons, and leads into raising the dragons, taming the dragons, mastering the dragons, finishing with unleashing the dragons.
Don't miss this nostalgic trip down memory lane, but through a different lens as you see how the effects came together in order to create these iconic dragons.
Game of Thrones, Season 8 Premiere, Sunday, April 14, 9/8c, HBO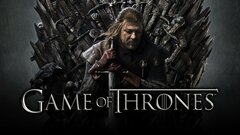 Powered by