Oscar Host Chris Rock Has Been Perfectly Placed 'to Take Shameless Advantage of a Shameful Situation'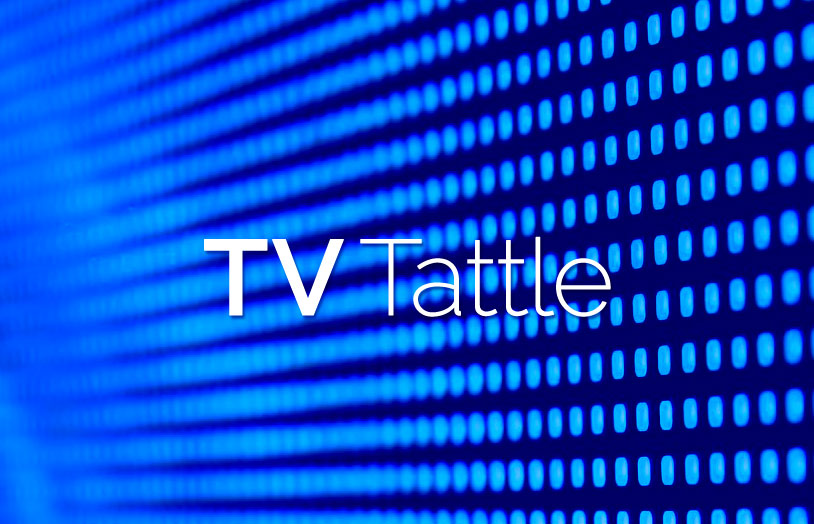 Chris Rock is "the mind-bogglingly (if accidentally) prescient choice for host of this year's show," says Bill Carter, who adds that Rock on Sunday "probably would generate a massive initial laugh just by walking out onstage and shaking his head dolefully at the flinching audience. Of course, he's going to do a lot more than that. With an issue fraught with racial hypocrisy hanging over the night — heart-on-sleeve liberal organization disses every minority performer in the business in favor of a cast of characters as white as the Klan heroes of Birth of a Nation — Rock can use his eight to 10 minutes onstage to play whack-a-mofo to his heart's content. The audience is going to consist of sitting ducks — the white-feathered genus." PLUS: Rock has refused to do any publicity — unlike previous hosts, and here's everything Rock should do on stage.
Their The Donald-themed takeoff on The Producers debuts after the Academy Awards.
"I mean, who will we make fun of?" says Silicon Valley star Nanjiani. "I don't want to make jokes about Meryl Streep. She seems lovely and wonderful. I don't want to do that and I don't think Kate wants to do that. I think we just want to have fun and be funny and talk about the movies we like. We'd rather be sort of weird and funny than mean."
Scott Alexander and Larry Karaszewski's credits include Ed Wood, The People vs. Larry Flynt, Man on the Moon and Auto Focus.
Forrest Goodluck, 17, will play the charismatic leader of an East L.A. group called "Baby Narcos."
Camila Mendes will play brunette Veronica Lodge on CW's Riverdale.
Even though the character in the comic book is white, Asian-American comic book fans were hoping that the role would go to an Asian or Asian-American actor. PLUS: Why changing Iron Fist's race is a bad idea.
The HBO series might be the first TV show made for radio.
He'll play the team's general manager and president on Pitch.
Portrait painter Jonathan Yeo says of the House of Cards-themed painting that's currently hanging in the Smithsonian: "For this picture, Kevin (Spacey) is certain he is just giving a performance. Kevin thinks this image is 99 percent Frank. I say it's 80 percent Frank and 20 percent Kevin, and [laughs] frankly I've spent enough time with Kevin when he's not in character to know the difference."
The NBC comedy focuses something largely missing on TV these days: class.
Schumer says of her interns: "Usually our interns stand around and they make uncomfortable eye contact with each other. But, then at the wrap party they get drunk enough to hopefully make out."
"We've done some performance art shows together," Emily Kuroda says of Keiko Agena. "One time, I was a mama bird and she was a baby bird. She's done a lot of comedy. She's doing a lot of improv now. We travel in the same circles, so we have a lot of the same friends. We're still close."
"There's a point where nostalgia becomes more like necrophilia, and Fuller House immediately crosses that line," says Hank Stuever. "Exhumed on the pretense of millennial desire (you loved the show as kids; you'll love it even more as stunted, binge-watching adults), Netflix's ­13-episode revival of the old ABC sitcom Full House is less an update than an irony-free pantomime of the past. It represents a new low in the current culture's inability to leave behind the blankies, binkies and wubbies of one's youth." PLUS: Fuller House is selling a memory — one that is a "self-conscious, dated and maudlin reminder of the ceaseless march of time and your inevitable demise," it should've been called "The Same Show, 29 Years Later," Fuller House's semen jokes are like "jarring jolts of modernity," it is like a porn parody without the porn, the first episode contains more fan service than The Force Awakens, what it's like to binge-watch through the entire season at 3 am, Andrea Barber is the revival's MVP despite not acting for two decades, it is everything Full House fans will want, Bob Saget can't wait till the Fullest House reboot, in defense of Carly Rae Jepsen's terrible Fuller House theme, and creator Jeff Franklin calls leaving Full House "honestly the biggest regret of my life."