Worth Watching: Sitcom Royalty in 'The Neighborhood,' Escape Plans on 'Passage,' 'Independent Lens' Presents an Oscar Nominee
A selective critical checklist of notable Monday TV:
The Neighborhood (8/7c, CBS): Recently renewed for a second season, the genial sitcom welcomes sitcom queen Marla Gibbs (The Jeffersons, 227) as Miss Simpson, a longtime resident who clashes with Calvin (Cedric the Entertainer) when she purchases something dear to him at a yard sale. Which, naturally, is something Dave (Max Greenfield) convinced his neighbor to do, so even more naturally, he feels compelled to help Calvin get his item back.
See Also
Plus, the casts of 'God Friended Me,' 'The Good Fight' and more.
The Passage (9/8c, Fox): No time like the present for Agent Brad (Mark Paul-Gosselaar) and young Amy (Saniyya Sidney) to plot their escape from Project NOAH — especially once a Pentagon official (James Le Gros) visits the secret facility and it becomes more clear what the government has in store for test subjects like Amy. Time may be running out, as those cagey infected vampiric "virals" continue to mess with the heads of their easily manipulated captors.
See Also
It's about time network TV showcased some bloodsuckers with teeth.
History Goes Presidential: Anticipating next Monday's Presidents' Day holiday, two of History's most popular franchises go all in on presidential trivia. American Pickers (9/8c) finds Mike and Danielle at a Pennsylvania estate, where they discover a Packard fit for FDR. On Pawn Stars (10/9c), a photograph of Abraham and Mary Todd Lincoln could reap a $1 million commission. Other relics include an Easter egg signed by the entire Bush family and a WWII artifact that may have been used by the Gipper himself, Ronald Reagan — which sends Rick and Corey off to the Reagans' Western White House for more info.
Hale County This Morning, This Evening (10/9c, PBS, check local listings at pbs.org): Independent Lens presents director RaMell Ross's visual tone poem, an impressionistic portrait of African-American life in a rural Alabama community. Nominated for a documentary-feature Oscar, Hale County skirts the rules of traditional linear narrative as it loosely follows two men over five years, challenging perceptions about race and class through minute observations of daily life.
See Also
From 'Genius' to 'Black Mirror' to 'American Crime Story.'
Inside Monday TV: A&E goes clubbing with Studio 54 (10/9c), a new documentary from Matt Tyrnauer that relives the gaudy disco-era heyday of the infamous New York nightspot where everyone who was anyone danced and drugged the night away… Seth MacFarlane's surreal American Dad! resumes its 14th season on TBS (10/9c) with Francine (Wendy Schaal) dedicating herself to body building and fake tanning, and goldfish Klaus (Dee Bradley Baker) improbably claiming to have invented the high five. With what? … Acorn TV offers a third season of romantic dramedy Delicious, with four new episodes in which another celebrity chef (The Royals' Vincent Regan) complicates the spicy but messy triangle of chef Leo (Iain Glen), wife Sam (Emilia Fox) and ex Gina (Dawn French).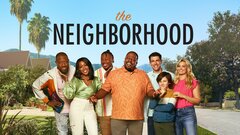 Powered by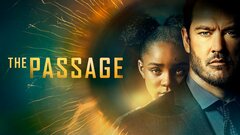 Powered by