What's Worth Watching: 'Grandfathered', 'Finding Your Roots', 'The Muppets' and more for Tuesday, March 1
Grandfathered (8:30/7:30c, Fox): Who's got more game than Jimmy (John Stamos), that confirmed carefree bachelor? Possibly his latest object of obsession, a gorgeous CEO (Regina Hall of the Think Like a Man and Best Man movies) whose moves leave Jimmy looking like a novice. And what would baby Edie think? Fox's solid comedy lineup includes New Girl's (8/7c) new girl Reagan (Megan Fox) sparring with Nick (Jake Johnson) over an air conditioner, and Dean (Rob Lowe), aka The Grinder (9:30/8:30c,), putting the "grind" aside to attend law school—which leaves brother Stewart (Fred Savage) ironically desperate to get the old Dean back to help the firm in its time of need.
Finding Your Roots with Henry Louis Gates, Jr. (8/7c, PBS, check local listings with pbs.org): As Julianna Margulies looks to a future without The Good Wife after this season, she looks back into her family's past in the latest installment of this fascinating genealogy series. Gates helps Margulies track the migration paths of her Jewish ancestors, while master chef Lidia Bastianich learns the story of her family's retreat from communist Yugoslavia. Iranian author Azar Nafisi, who defied authority by refusing to wear the veil, is introduced to figures from her book of life who also made sacrifices in the name of religious freedom.
The Muppets (8/7c, ABC): If you're among the loyal few who've stuck with this re-imagined Muppet Show through its fits and starts, be warned that these back-to-back episodes may be the series' last gasps. Which is no excuse for Miss Piggy to take the phrase "break a leg" so literally that she ends up in the hospital, prompting Kermit the Frog to re-evaluate their relationship with the help of The White Stripes' Jack White. The mass audience may not have embraced The Muppets, but we'll always love these characters.
Inside Tuesday TV: ABC also says goodbye, for now—and possibly, sorry to say, for good—to spunky midseason replacement Marvel's Agent Carter (9/8c), with Peggy (Hayley Atwell) enlisting Howard Stark (Dominic Cooper) in her mission to expunge Zero Matter once and for all. … Before there were NASA astronauts, there were Space Men, as PBS's American Experience reminds us (9/8c, check local listings at pbs.org), in a documentary that unearths the legacy of the Air Force's Project Excelsior, which sent explorers 100,000 feet above Earth—in balloons. … Follow the results of Super Tuesday voting all night long on cable's news channels. ABC, CBS and NBC all plan news specials with the latest fallout at 10/9c.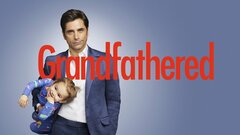 Powered by