How 'Blindspot's Ashley Johnson Steals the Scenes With Some Comic Relief
She Plays Patterson, the head of the FBI Forensic Science Unit, who uncovers the meaning behind amnesiac Jane Doe's (Jaimie Alexander) tattoos, one by one. As the season's second half begins tonight, she's dealing with the aftermath of her ex-boyfriend's (Joe Dinicol) murder. "It's going to be something that lingers," Johnson says.
RELATED: Why Blindspot's Jane Doe Is a Kick-Ass Woman
Where You've See Her When she was 6 years old, Johnson joined the cast of Growing Pains as the aged-up youngest daughter, Chrissy Seaver. Says Johnson, now 32, "That role will be the [reason] people stop me and go, 'What high school did you go to?' or 'Do you know my cousin Ricky?'"
Why We Love Her Patterson's moments of comic relief—from cheekily explaining her research to geekily flirting with her beau (at least before his untimely end)—help lighten Blindspot's dark and twisty turns. "Ashley and I have a similar sense of humor," exec producer Martin Gero says. "So it allows the writers and me to sneak a bunch of levity into the show."
PHOTOS: 16 TV Scientists Who Have Proved Their Smarts
Game Stop Patterson takes care to organize her board-game collection by designer, and Johnson, a self-described "complete nerd," can relate. However, she's partial to video games. "This is so cheesy, but I got into them very heavily after I went through a breakup," she says. "I can be a hermit, and I think I was just like, 'Well, I'm going to play video games for the rest of my life and never leave my house!'" Suddenly, binge-watching Sex and the City while eating a pint of Ben & Jerry's doesn't sound like such a big deal.
Blindspot, Monday, Feb. 29 10/9c, NBC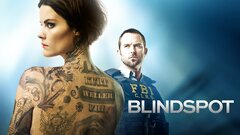 Powered by