The Black Eyed Peas' Taboo Previews PBS' Doc Celebrating Native Influences in Pop Music
Within America's musical heart beats an indigenous pulse, and that beat is explored in the fascinating documentary Rumble: The Indians Who Rocked the World. The film won a Special Jury Prize in the World Cinema – Documentary category at the 2017 Sundance Film Festival, and comes to TV Monday as part of PBS' Independent Lens documentary series.
Rumble is a riveting look at the indelible influence of Native-American musicians on American blues, jazz and rock music. The film uses vintage footage and recordings, as well as interviews with the musicians themselves and the artists they've influenced, including Taj Mahal, George Clinton, Martin Scorsese, Slash, Jackson Browne, Buffy Sainte-Marie, Steven Van Zandt, Quincy Jones, Tony Bennett, Iggy Pop and Steven Tyler.
Taboo, of the hip-hop supergroup Black Eyed Peas, is also featured in the film. The rapper is proud of his Shoshone heritage and shares with us that the special has helped him discover and connect with musicians of Native ancestry.
For example, he was shocked to discover that one of America's most significant moments in rock 'n' roll history — Jimi Hendrix's legendary and fringe-clad Woodstock performance — was a proud declaration of Hendrix's Native-American ancestry.
"I didn't even know that Jimi Hendrix was Native!" Taboo marvels. "As a Native myself, it's important for the world to know the long-running contributions of Native-American artists, because we don't have a lot of figures who are in the mainstream that best exemplify that 'hero moment.'"
Taboo — whose given name is Jaime "Jimmy" Gomez — also shares that the Black Eyed Peas' megahit "Let's Get It Started" was influenced by the Native-American rock group Redbone.
"Visually, sonically, they represented our people to the fullest, and they brought a sound that was very international sounding," the singer says. "It was like anybody could gravitate to it. "Come and Get Your Love" is the prime example [of Redbone's influence]. Even though it was Native folks doing that song, it just appealed to the masses. To this day, it inspires me."
Taboo has committed his talents to support other indigenous artists and musicians. He supports the Mag7, a group of artists with Native ancestry that was born out of the 2016 Standing Rock Water Protection demonstrations.
"The Standing Rock movement was something really special for all of us, because not only was it a time to stand in solidarity, but it was also a time to uplift indigenous people," Taboo shares. "Mag7 is seven MCs and songwriters from different tribes, who came together for hope and optimism."
The collective created the song, "Stand Up/Stand N Rock" (which features a voiceover by actress Shailene Woodley) and was honored by MTV with its inaugural VMA in the category for Best "Fight Against the System."
Taboo knew that he could lift his fellow collaborators: Emcee One, Drezus, PJ Vegas, Spencer Battiest, Doc Battiest, MC MyVerse, and Supaman to inspire the next generation of artists.
"Mag7 will inspire the next seven artists to tell their stories through music, and then next thing you know, you have the next seven stories. That's what Mag7 is — it's a collective people to inspire the next seven."
See Also
The critically acclaimed film documents the life of a TV icon.
Rumble: The Indians Who Rocked the World, Monday, Jan. 21, 10/9c, PBS (or check your local PBS listings)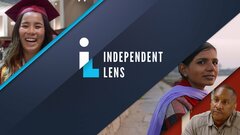 Powered by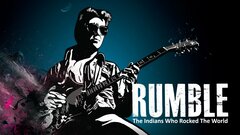 Powered by