Amy Adams to Star in a TV Drama Based on Gillian Flynn's First Book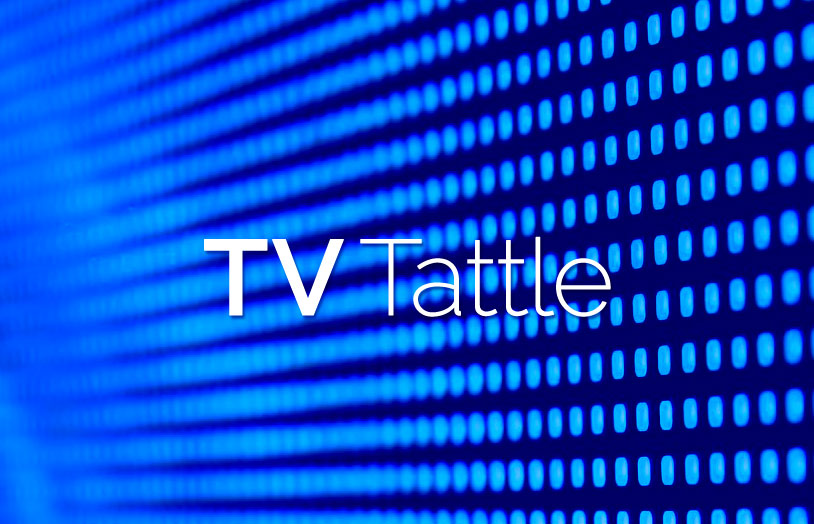 Sharp Objects, starring the five-time Oscar nominee, is being shopped around to cable and streaming networks. It is based on the Gone Girl author's 2006 debut novel, about a small town haunted by a serial killer. Adams will play a reporter who returns to her hometown to cover the case after a brief stint in a psych ward. UnREAL co-creator Marti Noxon will serve as showrunner.
The two Shondaland shows have lost half of its key 18-49 viewers from a year ago.
The proposed weekly primetime show may have something to do with the exclusive stories the popular magazine breaks.
The Who's the Boss? alum will play an opinionated Italian father in the pilot from Greg Garcia. PLUS: Brenda Song joins CBS' Bunker Hill pilot, and Briga Heelan has been cast on Tina Fey's new NBC comedy pilot, and Strike Back's Philip Winchester is the first person cast on Chicago Law.
In a recent interview, Pratt described the end of the MTV reality as "our 9/11." Today, he tweeted: "RE: my 9/11 comment: I want to apologize for making a such a thoughtless analogy. I'm not going to make dumb celebrity excuses about being taken out of context."
Bassett confirmed her return in an interview with Larry King. PLUS: American Horror Story's Murder House is on Airbnb for $1450 a night.
The Training Day movie director will remain on board as an executive producer, but his involvement in the remake of The Magnificent Seven forced him to step down as the director of the TV version of his 2001 film.
The writers and stars of Saturday Night Live in Arabic, which is filmed in Egypt, won't be as cutting as their American counterparts.
"It's hard to see it in a big-picture way when you're sort of at the center of the storm," says Dungey. "For people to say the things that they've said, I'm grateful for this opportunity; I'm humbled by the great things that people have said. In terms of looking at this as maybe being a role model, I've always been very focused on being a role model for my daughter. And if I can inspire young women to pursue a career path in entertainment because of this, that would be a wonderful thing."
How much would you pay to see the Russian ambassador's face when Phil says, 'What is wrong with you people?'" the Republican presidential candidate said Friday while campaigning in South Carolina with Robertson.
Pierson filmed her guest appearance on Sisters in Law months before she joined the Trump campaign.
"My personal point of view is that there are too many crappy shows out there and not enough good shows," says Hulu CEO Mike Hopkins. "We're all trying to make good shows."
The Underground Railroad drama will also have a special panel at the White House that will be livestreamed on the web.
The NBC sitcom had issues with diversity, homosexuality and even transgender people, which would be problematic if Friends was premiering today. PLUS: Check out Friends as Rugrats.
The Review star also explains why his Comedy Central series is coming to a close with a shortened third season.
Girlfriends alum Golden Brooks will co-star opposite Damon Wayans Sr. on the Fox drama pilot.
Crazy Ex-Girlfriend: Original Television Soundtrack (Season 1 – Vol.1) includes all songs from the first eight episodes.
Ringling Bros. Clown College alum Ambrose Martos notes that "Baskets strives to be a poetic whiteface clown. In the circus, the whiteface, or Pierrot, has a high status and is the straight man. However, Baskets' behavior is closer to that of the lower-status Auguste clown, the classic red-nosed archetype, who is the one always messing up and getting laughs. The struggle between his Peirrot-ic ambitions and his Auguste-ine reality is, for me, the most thrilling dynamic, a nuance that few outside the clowning community will pick up on."
The six-part reality show features 12 dogs with "extraordinary intelligence."
Milano left the ABC series when it moved to Canada. It has returned to the U.S. thanks to California tax breaks.
"We bonded very quickly, because we had to shoot those scenes without knowing each other particularly well," she says. "But, to his credit, I never felt uncomfortable or disrespected. We just kind of laughed our way through it. He's so humble and immediately disarming."
Marano points out that she's now 23 and not a 13-year-old going through puberty, so her much-hated character will likely be less annoying. "Hopefully," she says, "this time around, people can just like the character for who she is, as opposed to the 13-year-old who was just a child when she broke up America's Sweethearts." PLUS: Does this photo prove Luke and Lorelai are still together?, Jared Padelecki posts a pic from the set, Danny Strong talks reuniting with "Paris," and Jackson will return (without Sookie?).
Sunday's special will kick off with Dancing with the Stars' Derek Hough and Witney Carson in black and white.
Bryan Cranston on Baywatch and Rooney Mara on Law & Order: SVU have also been deemed "embarrassing."
Rancic has sold the novel, First Light, about a couple who recount how they survived a plane crash to their 10-year-old son.
There's going to be a Havana power play in Season 5.
Michael Pollan's four-part Alex Gibney-directed documentary series is a "spellbinding look at the intersections between food, culture, and our personal experiences." PLUS: Cooked is underdone and flavorless.
The couple blamed the end of their relationship on "conflicting family and work commitments on opposite coasts."
"Togetherness, you're wonderful but you're bringing me down," says Tim Goodman. "The series is so intent on focusing on the difficult parts of life — marriage, kids, failure, unhappiness, jealousy, aging — that it gets bogged down. Yes, part of the acclaim the series earned, including from me, stemmed from its admirable willingness to get granular with the grind of life. And Togetherness shouldn't be faulted for the fact that there is an overwhelming number of similar-minded shows, many in the half-hour format." PLUS: A terrific show becomes even better in Season 2.
"Four years in, Girls has lost its edge," says Heather Schwedel. "As funny and enjoyable as it still is…it just feels less urgent than it used to." She adds: "Somewhere along the way, this show morphed from an earnest exploration of young womanhood to a straightforward satire of a group of self-involved people." PLUS: The bumpy transition to growing up should make Girls more interesting the next two seasons, Girls is still Girls, and showrunner Jenni Konner says, "We know the end."
As David Sims notes, the Netflix drama takes a long time to pay off: "Have you ever cringed while watching the difficult romantic melodramas of the millennials on Girls and thought, 'I'd love to feel this uncomfortable for a whole day, as opposed to just a Sunday night'? Then Netflix's new 10-episode series Love might just be for you. Created by Judd Apatow, the comedy centers on a relationship between two 30-something basket cases, but you have to sit through a full 40 minutes of their emotional misery before they even meet one another." PLUS: Love is a surprisingly affective look at addiction, Love cares more about moments than an overarching plot, Love is essentially When Harry Met Sally tatted up for the modern age, Love excels by using great writing and great performances to turn traditional romcoms on its ear, what was it like for Judd Apatow to do a Netflix series?, and why does Gillian Jacobs keep getting cast as neurotic, messy women?