'Grey's Anatomy,' 'This Is Us,' and More Stars Join Disney Channel's 'Vampirina' Season 2 (VIDEO)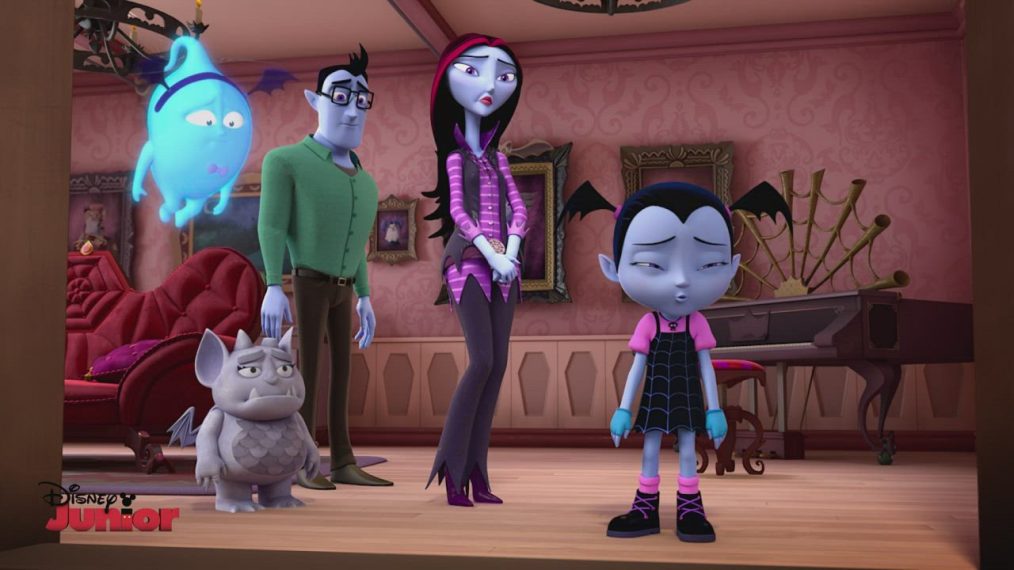 Disney Channel's Vampirina is back for a second season!
TV Insider has an exclusive first details on the new episodes of the animated musical children's series, which features the vocal abilities of Lauren Graham (Oxana), James Van Der Beek (Boris), Wanda Sykes (Vampirina's gargoyle sidekick, Gregoria), Mitchell Whitfield (Demi the ghost), and Isabella Crovetti as Vampirina herself.
We can reveal that the upcoming season includes a slew of top celebrities voicing characters, including: Anna Camp and Skylar Astin (Pitch Perfect) as Bride of Frankenstein and Frankestein; Rachel Bloom (Crazy Ex-Girlfriend) as Esmeralda, a fun and quirky fortune teller; Alfred Molina (Feud) as a dramatic ghost, Chris Sullivan (This Is Us) as a visiting troll from Transylvania; and Sara Ramirez (Grey's Anatomy), Jorge Gutierrez (The Book of Life) and Henry Winkler (Barry) as Mama Calaca, Papa Calaca and Uncle Dieter, who will appear in a special Día de los Muertos episode premiering next year.
In the premiere episode, "Vampire for President/Where's Wolfie?", Vampirina isn't sure running for her school's class president is a good idea and wants to drop out of the race. She's having a hard time adjusting to life in Pennsylvania after moving with her family from Transylvania, and thinks her opponent, Poppy, knows the human kids better.
Check out an exclusive clip below:
Vampirina, Season 2 Premiere, Friday, December 7, 10:30 am, Disney Channel and the DisneyNOW app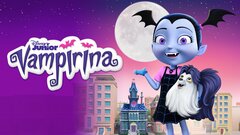 Powered by