Who Will Die on 'The Resident' Season 2?
As if there weren't enough life-or-death situations already on Fox's medical drama The Resident, the show's fall finale ended with two major cliffhangers and left fans wondering which characters will make it, and which characters won't.
Plus, in a swift turn of events, another character decided to follow his heart.
See Also
The former 'Revenge' star dishes on the difference between Emily Thorne and Nic Nevin.
Before the show continues with its second season in January, let's break down who might not survive another episode:
Marshall Winthrop
He's Conrad's (Matt Czuchry) estranged father (played by Glenn Morshower), whom we last saw bleeding out on the operating table. He's been battling Crohn's disease for 20 years and suffered a bowel perforation in the show's last minutes.
The doctors at Chastain Park began operating immediately to try and save his life. To make matters even worse, all this came after the father and son had a heart-to-heart conversation about why and where their relationship went so off course.
Julian
The medical rep (played by Jenna Dewan) uncovered QuoVadis' fraud scheme and was on her way to blow the whistle on her own company. Her boss, Gordon Page (Michael Weston), found out, and then Julian's car just happened to get run off the road by a mysterious black SUV.
She went through a guard rail and plunged into the water below.
Devon
The doctor (Manish Dayal) decided to call off his wedding to Priya literally on the day they were supposed to day their 'I dos.' Bad timing much?
He couldn't go through with it because of his lingering feelings for Julian — remember that kiss?
What's Ahead
Fear not, because when the show returns we'll be getting answers.
Showrunner Todd Harthan told Hollywood Life, "We absolutely do [pick up right after the fall finale]. There's a lot of compelling reasons about why we want to keep it in real time. It's moments later."
As for who survives, Harthan has no mercy. "Look, the truth is with this show that it is highly likely that after 22 episodes not everyone's going to survive. I can almost guarantee it. I don't want to tip who doesn't make it to 22, but not everybody survives this season," he teased.
See Also
Choose among 11 series, from 'Gotham' to 'Brooklyn Nine-Nine.'
And the scandal in the medical device world is only getting started. Harthan confirms they've "dedicated another 7 or 8 hours" to the storyline and "it really starts to gain momentum in the back half."
As for Devon, he's going to be doing some "soul-searching" because he has "tremendous guilt." His life has "imploded" and "it's a harrowing journey back in the back half as he tries to figure out who he wants to be."
We can hardly wait to find out how this all plays out.
The Resident, Returns January 2019, Fox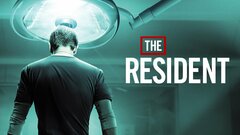 Powered by