What's Worth Watching: 'London Spy', 'American Idol', 'Scandal' and more for Thursday, February 18
London Spy (10/9c, BBC America): In the devastating finale to this gripping though often bizarre thriller, Danny (the terrific Ben Whishaw) peels back the layers of lies surrounding his lover Alex's (Edward Holcroft) death, which ironically has everything to do with the nature of truth and lies. Oscar nominee Charlotte Rampling is a powerful presence as Frances, the woman who raised Alex perhaps a bit too well. "No child can redeem their parents," Frances concedes. Will there be any redemption for Danny?
The Big Bang Theory (8/7c, CBS): The secret's out: Bernadette (Melissa Rauch) is pregnant! And how does the geek squad celebrate? With karaoke, of course. Although Howard (Simon Helberg) is more about singing the blues, as he frets about how he'll provide for the new addition to their family.
Mom (9:30/8:30c, CBS): Chuck Lorre's other hit sitcom celebrates its own happy occasion, the wedding of Marjorie (the terrific Mimi Kennedy), although there's a cloud over the event—which explains why there's a PSA following the episode featuring U.S. Surgeon General Dr. Vivek H. Murthy. One day at a time, ladies. (On a cheerier note, Cheers' Rhea Perlman is a hoot as Marjorie's disapproving future sister-in-law.)
American Idol (8/7c, Fox): Let's hope the duets with past Idol finalists are better than Wednesday's mostly dismal solo performances, or we may be urging the judges to cut more than five contestants tonight. Among the returnees: past winners Jordin Sparks and David Cook, with Chris Daughtry, Constantine Maroulis, Kellie Pickler and Haley Reinhart bringing back memories of Idol glory. The challenge, like last week, will be for this year's singers to hold their own against such powerful pipes without being overshadowed.
Inside Thursday TV: From the strange bedfellows department: Mellie (Bellamy Young) seeks Olivia's (Kerry Washington) help in her bid for the presidency on Scandal, while the conniving Elizabeth North (Portia De Rossi) urges current VP Susan Ross (Artemis Pebdani) to run. … In the world of real-life, though possibly even more entertaining, politics, Democratic contenders Hillary Clinton and Bernie Sanders participate in a Las Vegas town hall moderated by Jose Diaz-Balart and Chuck Todd (9/8c, MSNBC). … The fourth season of History's Vikings (10/9c) picks up with Ragnar (Travis Fimmel) returning from battle in Paris seriously ill, which whets the appetite for power among his many rivals. … Craig Ferguson returns to the late-night arena with the peculiar Join Or Die With Craig Ferguson (11/10c, History), a comedic panel show in which he riffs on topics like "History's Biggest Political Blunders." Not sure what the point is, but Ferguson's monologues are still a freewheeling wonder.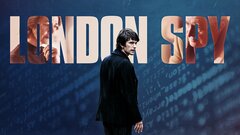 Powered by