'HTGAWM' Midseason Finale: The Death, the Culprit & Gabriel's Identity Revealed
[Warning: This post contains spoilers from the midseason finale of How to Get Away with Murder.]
How to Get Away with Murder's fall finale finally answered three of this season's biggest mysteries — Gabriel Maddox's (Rome Flynn) true identity, who died at Connor and Oliver's wedding, and who was responsible for that person's death.
Sadly, Gabriel isn't Bonnie (Liza Weil) or Annalise's (Viola Davis) son, but he is kinda related to Annalise. In the show's last moments, fans found out he's actually Sam Keating's (Tom Verica) biological son from his previous marriage. And Annalise was the other woman in this scenario, for whom Sam left Gabriel's mother.
See Also
Plus, 'Roswell, New Mexico' finds a Tuesday home.
And Gabriel has known who his father is this whole time, as evidenced by the fact he's had his birth certificate hidden, which Frank (Charlie Weber) found in a locked box.
Meanwhile, back at Connor and Oliver's wedding, it was ADA Ronald Miller (John Hensley) who was violently murdered in the snow, and it was Nate (Billy Brown) who did it! After thinking he found evidence that Miller was linked to murder of his father — even though he adamantly denied it — Nate completely lost it and beat Ron to a bloody pulp.
Bonnie found them outside, and after seeing Ron slowly dying, she decided to smoother him. Then, Nate tried to clean up the area and put the body in the trunk of his car. You know, just your regular wedding reception activities.
To find out the consequences of everyone's actions, you're going to have to watch when the series returns in 2019.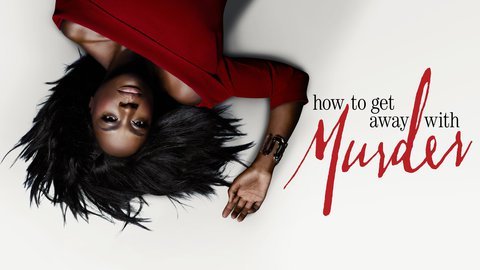 Powered by