Jennifer Aniston's 'Heartwarming Dramedy' 'Dumplin' & More Coming to Netflix
Dumplin'
Movie Premiere, Friday, Dec. 7, Netflix
Bubbly high school student Willowdean Dickson (Danielle Macdonald, below) whiles away her time listening to Dolly Parton songs, goofing off with her best friend (Odeya Rush) and dreaming about her adorable coworker crush, Bo (Luke Benward).
Not high on her list of interests: beauty pageants. Trouble is, the Miss Teen Bluebonnet competition is a staple of her small Texas town and her mom, Rosie (Jennifer Aniston) — herself a proud former title-holder — runs the competition. Well, runs is putting it lightly. She obsesses over it, which makes the plus-size Willowdean, nicknamed Dumplin' by Rosie, feel inadequate.
So, to irk her mom, Willowdean signs up to strut her stuff… and a small group of other teen outsiders follows her lead. Based on the 2015 young adult novel by Julie Murphy, this heartwarming dramedy has a positive message, says director Anne Fletcher: "It doesn't matter what you look like, you're still perfect the way you are." Plus, the soundtrack is filled with feel-good Parton songs, so you'll be tapping your feet the whole time.
More Coming To Netflix
Bumping Mics with Jeff Ross & Dave Attell
Series Premiere, Tuesday, Nov. 27, Netflix
Comedians and best buds Jeff Ross — the Friars Club's roastmaster general, who's skewered everyone from James Franco to Charlie Sheen to William Shatner — and Dave Attell (Trainwreck) take the stage at New York City's legendary Comedy Cellar for this three-part special filmed over a single laugh-out-loud weekend. The pair take digs at each other, audience members and special guests like Amy Schumer and Bob Sagat — while literally bumping mics between jokes.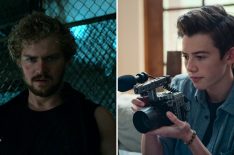 See Also
Why is Netflix getting more cutthroat? A deeper look at the streaming network.
Sick Note
New Series, Available now, Netflix
When down-on-his-luck slacker Daniel (Rupert Grint) is diagnosed with a terminal illness, he thinks it's the best thing that ever happened. Suddenly everyone in his life is being nice, including his ex-girlfriend and his boss. There's just one (big) problem: his bumbling doctor (Nick Frost, Shaun of the Dead) was wrong and Daniel is actually healthy.
Rather than reveal the truth, he decides to milk the sympathy — but keeping the secret has plenty of hazards too. Seasons 1 and 2 of this dark British comedy, which originally premiered in the U.K. in 2017, are both available.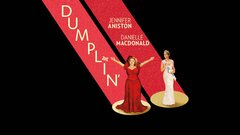 Powered by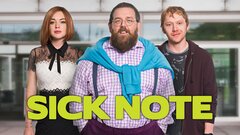 Powered by