'The Blacklist' Returns! NBC Announces Two-Night Season 6 Premiere
UPDATE (11/21/2018):
The Blacklist will have a two-day/two-part premiere.
Part I will premiere on Thursday, Jan. 3 at 10/9c and Part II will premiere on Friday, Jan. 4 at 9/8c.
ORIGINAL:
NBC just announced the Season 6 premiere of The Blacklist.
Elizabeth Keen (Megan Boone) and Raymond Reddington (James Spader) will finally return Friday, January 4, with a special two-hour episode. After that, the FBI drama will go back to its regular 9/8c slot on Friday, January 11.
See Also
Shows 'The Blacklist' and 'Killing Eve' left our jaws hanging open.
We left off in May's Season 5 finale with Liz discovering that Red's identity was fake. The real Raymond Reddington died 30 years ago and the man she believed to be her father had assumed the identity for decades.
Here's what you can expect from Season 6: "Following the startling revelation that Raymond 'Red' Reddington isn't who he says he is, Elizabeth Keen is torn between the relationship she's developed with the man assumed to be her father and her desire to get to the bottom of years of secrets and lies. Meanwhile, Red leads Liz and the FBI to some of the most strange and dangerous criminals yet, growing his empire and eliminating rivals in the process. All throughout, Liz and Red engage in an uneasy cat-and-mouse game in which lines will be crossed and the truth will be revealed."
Last year, The Blacklist held on to a steady viewership. The show averaged a 1.6 rating in adults 18-49 and 8.6 million viewers overall in "live plus seven day" figures from Nielsen Media Research.
Also debuting in the new year on NBC is Season 6 of Brooklyn Nine-Nine on Thursday, January 10 at 9/8c.
The Blacklist, Season 6 Premiere Part I, Thursday, Jan. 3, 10/9c, NBC
The Blacklist, Season 6 Premiere Part II, Friday, January 4, 9/8c, NBC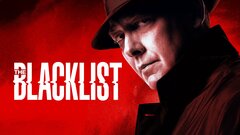 Powered by