'The 4400' Reboot in Development at The CW
The 4400, a cult sci-fi series, is in the process of returning to a screen near you.
The CW is developing a reboot based on the original USA Network series, according to Deadline. Craig Sweeny is co-writing and executive producing along with Justified's Taylor Elmore, as showrunner. Sweeney was previously a writer and supervising producer for the early 2000s show.
The new iteration will follow the lives of 4400 young adults from around the world who mysteriously vanished dating as far back as 1957. One day in 2019, they all reappear with no signs of aging and no memory of their experience.
The confused people must integrate back into society — for some, it's been decades — while also solving the mystery of why they went missing.
The series ran for four seasons from 2004-2007 and was created by Rene Echevarria and Scott Peters. It starred the likes of Summer Glau, Jeffrey Combs and Mahershala Ali, just to name a few.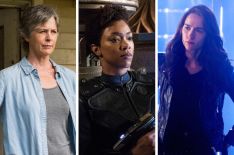 See Also
In a genre oft-dominated by men, these girls show the boys who's boss.
This new series will be The CW's third recently developed reboot. A new version of Charmed premiered this fall, and a Roswell reboot is set to debut in 2019.
Diehard fans of The 4400 have been comparing its premise to NBC's new breakout hit, Manifest — where passengers on Montego Air's Flight 828 have been missing for over five-and-a-half years. When they land in New York City, they haven't aged and for them, the flight was a normal length of time.
They too must reintegrate back into their normal lives, but some passengers are experiencing voices and hallucinations.
No details yet on when the rebooted 4400 will be premiering.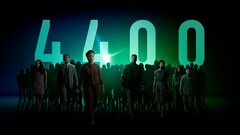 4400
where to stream
Powered by