Ellen DeGeneres Celebrates Halloween by Parodying 'The Bachelor' With Milo Ventimiglia (VIDEO)
Sticking with tradition, Ellen DeGeneres dressed up once again for Halloween on her daytime talk show, but this time the host really upped the ante by parodying The Bachelor! And it was all thanks to a little help from This Is Us star Milo Ventimiglia.
In the bit that lasted throughout the episode, DeGeneres entered her stage via a black car in true Bachelor fashion. She greeted her audience with an over-the-top get-up that included a floor-length silver gown, a platinum blonde wig, manicured nails, and a fake chest.
See Also
Plus, find out what fans are saying about the revelation.
She goes along, revealing that her character Kelly D., a dental assistant from New Jersey, is looking for love. So who's her dream man? Ventimiglia, of course, who sauntered out onto the stage only to patted down by DeGeneres' handsy Kelly D.
Things take a hilarious turn when she reveals she has a gift for him — a used slow cooker which serves as a nod to his character Jack's death. While fans may never recover from Jack's demise — due to smoke inhalation from a fire caused by a faulty slow cooker — Ventimiglia had a laugh over the joke.
But it wasn't over yet! How could DeGeneres parody the Bachelor franchise without including one of the show's alums? Former Bachelor Nick Viall then shows up for a hot tub dip with another contestant: one of the Ellen show's staff.
So how does Kelly D.'s story play out? You'll have to see for yourself in the funny segment below, perfect for Bachelor Nation and This Is Us fans alike.
Ellen, Weekdays, Check your local listings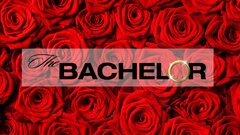 Powered by
Powered by