'This Is Us': 3 Theories for the Truth Behind Jack's Necklace From Vietnam
Just when fans thought they knew everything about Jack Pearson (Milo Ventimiglia), This Is Us throws us for another loop with a revelation about his necklace.
As insignificant as a piece of jewelry sounds, fans know how important it is to Kevin (Justin Hartley) who lost his father's necklace briefly in Season 2. But in the final moments of the October 23 episode, "Toby," fans learn that someone else wore the necklace before Jack — a Vietnamese woman (Porter Duong, credited as Hien) whom fans first caught a glimpse of in "Vietnam."
See Also
Plus, Jack's big secret and so much more.
In an image given to Kevin by Jack's former Army pal Robinson (Charles Robinson), Jack is seen standing beside the Vietnamese woman who dons the necklace. Of course, Robinson's parting words before handing the image over are suggestive about what Kevin may learn down the line.
"You have to understand the Jack I knew wanted everything from that war behind him. But who's to say he wouldn't have wanted you to know his story?" Before he offered such insight, Robinson had claimed that he and Jack didn't stay in touch after the war, but the stack of letters and the photo in question tell a different story.
Ultimately, Robinson (Charles Robinson) dropped a bomb that fans and Kevin are still trying to unpack. Below, our theories for the meaning behind the necklace and what lays ahead for Kevin's journey.
Jack Has Another Child
Theories about Kevin's trip to Vietnam following the Season 2 finale sparked debate over whether he was going to find someone in particular. Could it be that Kevin is connecting with a long-lost sibling? Of course, it's possible Kevin is just heading overseas to meet the woman from his father's past, but who's to say he won't discover the existence of another Pearson?
See Also
Take a break from the tears and find out who you're most like: Jack, Rebecca, Randall, Beth, Kevin or Kate!
Jack may have a fathered another child — even if he was unaware of it. Knowing his character, it seems unlikely he'd abandon a child knowingly. Either way, this theory seems to be the most popular among fans, and given the show's affinity for shock value, don't count it out.
Jack Bonds Over Grief
Fans know Jack's brother Nicky (Michael Angarano) dies sometime during the war, and when they catch a glimpse of Hien in Episode 4, she's accompanied by a young boy who is presumably a brother or son. In the image of them together, Hien isn't accompanied by the young boy, and Jack's brother could be dead at this point, meaning they could've connected over the deaths of loved ones. Their relationship could have started with needing someone to confide in during tough times.
Hien Dies
Clearly Jack had some type of relationship with Hien, but what's the reason for him holding onto her necklace? Maybe during one of the attacks on the Ville, Jack's wartime love perished. It would make sense as to why he doesn't talk about the war, and his early relationship with Rebecca does seem like a new fresh start — perhaps his first step back into the dating pool?
Of course, there are plenty of other theories out there among the fans. What we do know is the relationship is something important. Executive producer Elizabeth Berger told EW, "Any relationship between an American soldier and a Vietnamese woman at that time is going to be so complex, and bring with it so much loaded history, that it is safe to say that it is not going to be the most typical relationship."
Find some of the best fan reactions and theories below.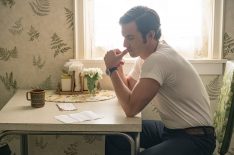 See Also
Plus, what fans can expect from Nicky's death.
Jack's necklace, Toby still in bed, Beth losing it…what's happening next week?! 😩 #ThisIsUs pic.twitter.com/6zcRHwQWsx

— Courtney Steele (@Miss_Steele12) October 24, 2018
NO WAAAAY! Jack! Necklace! WHAT IS GOING ON! @NBCThisisUs, I love you so much it hurts. pic.twitter.com/tCiHYo2qGf

— Nicole C (@NicoleSchmicole) October 24, 2018
Don't tell me Jack had a whole other family with this woman in Vietnam or something, that's her necklace! #ThisIsUs pic.twitter.com/31PjrrtdfN

— Taggi Angel (@shelikes2tweet) October 24, 2018
#thisisus prediction: What if Kevin goes to Vietnam not because his father had a wartime baby with a Vietnamese woman… but because NICKY did, and then he died, and Jack tried to care for the nephew and his mother?

— Molly P. 🍀🌹❤️ (@choirdork2005) October 24, 2018
So… Jack has a fourth child or nah #ThisIsUs 🤔 🤔 pic.twitter.com/Pei6hXLv9W

— Mélissa 🤦🏾‍♀️ (@MMAUG88) October 24, 2018
This Is Us, Tuesdays, 9/8c, NBC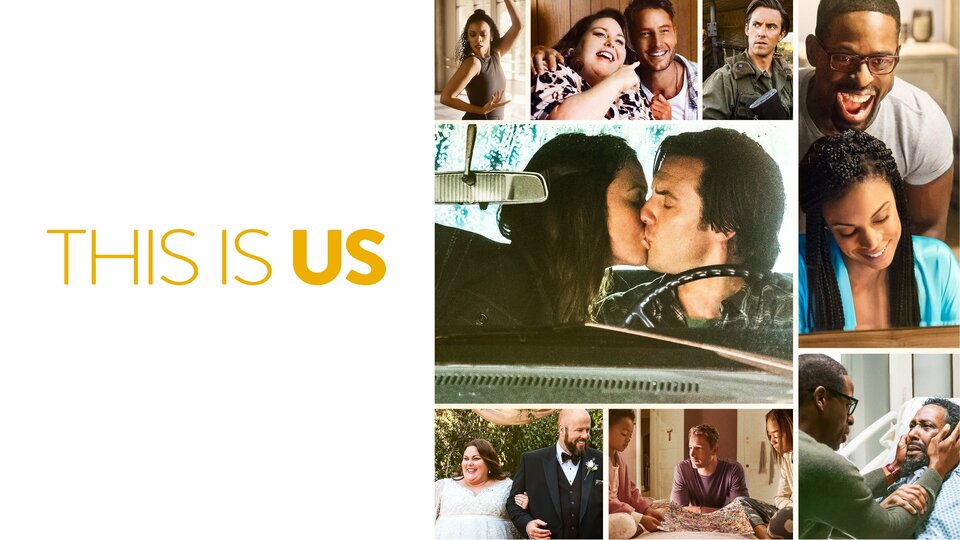 Powered by