'Ray Donovan' in NYC, Hallmark Christmas Countdown Begins, Hasan Minhaj & Busy Phillips Get Talking, Crikey! The Irwins
A critical checklist of notable weekend TV:
Ray Donovan (Sunday, 9/8c, Showtime): You don't have to tell this brooding anti-hero to jump off a bridge. As the show relocates (mostly) to New York for the sixth season, the unhappy widower is fished out of the East River by a Staten Island cop. Ray tries to lay low, but Sam Winslow (Susan Sarandon) has other ideas, and before long, he's fixing messes for a New York City mayoral candidate (Lola Glaudini).
Christmas at Pemberley Manor (Saturday, 8/7c, Hallmark): In my house, there's a rule that we don't start focusing on Christmas until at least after Halloween. But Hallmark plays by different rules, and the channel's relentlessly popular "Countdown to Christmas" barrage of holiday movies begins in earnest — and we do mean earnest — with a romantic movie starring 90210's Jessica Lowndes and Michael Rady (Timeless). She's an event planner from New York who clashes with billionaire Rady in a small town where he's selling the estate she hoped to use for her holiday festival. Bet you can't guess where this is headed.
Patriot Act with Hasan Minhaj (Sunday, streaming on Netflix): As the first Indian-American to host a weekly comedy show, Minhaj becomes the latest Daily Show alum to graduate from mock correspondent to his own showcase for topical humor. He aims to look beyond the headlines to tackle stories that aren't always covered in the mainstream media. And, presumably, generate laughs in the process.
Busy Tonight (Sunday, 10/9c, E!): In a more conventional talk format, outspoken actress Busy Phillips (Cougar Town) brings her wacky commentary and candid conversational style to a four-nights-a-week (Sunday through Wednesday) show, heavy on pop-culture levity. Her first guest is Mindy Kaling, followed through the week by Vanessa Hudgens, The Good Place's Kristen Bell and Will & Grace Emmy winner Megan Mullally. Former Watch What Happens Live co-executive producer Caissie St.Onge is the show-runner.
Crikey! It's the Irwins (Sunday, 8/7c, Animal Planet): The animal-loving spirit of irrepressible Crocodile Hunter Steve Irwin, who died a dozen years ago at age 44, lives on in his family: wife Terri, daughter Bindi (a former Dancing With the Stars champ), who's now 20 — how time flies — and son Robert, 14, who's a chip off his dad's fearless block as he learns to feed Graham, a giant crocodile at the Crocoseum within the family-owned Australia Zoo. The new series follows the Irwins on their mission to protect and preserve wildlife in Australia and beyond. In the opener, Bindi tends to a rescue koala, Cedar, who gives birth to a rare set of twin joeys. Crikey!
You (Sunday, 10/9c, Lifetime): The terrifically twisted romantic thriller — think Dexter as a murderously smitten stalker — takes another turn as Joe (Penn Badgley) and Beck (Elizabeth Lail) have been split up for three months, and he turns to neighbor Karen (Natalie Paul) as his amorous "methadone" to get over the "heroin" of his Beck obsession. Addiction is the metaphor du jour as both exes seek therapy with pothead Dr. Nicky (a perfectly smarmy John Stamos), and little Paco's (Luca Padovan) junkie mom relapses, only to dry out in a very familiar setting. How long before Joe is back standing outside Beck's ridiculous exposed window?
Inside Weekend TV: Somehow we assumed being friended by God was for keeps. But when Miles (Brandon Micheal Hall) balks at the God Account's latest assignment on CBS's God Friended Me (Sunday, 8/7c), he finds himself unfriended… Unexpected guest star alert: Chris Noth (Sex and the City, The Good Wife) visits BBC America's Doctor Who (Sunday, 8/7c) in an episode all about spiders… The CW's Supergirl (Sunday, 8/7c) digs into the backstory of Ben Lockwood/Agent Liberty (Sam Witwer), with The Walking Dead's Xander Berkeley appearing in flashbacks as his anti-alien father… While Ross (Aidan Turner) faces opposition to his noble policies in Parliament, romantic intrigues back home in Cornwall take some very dramatic turns in another pivotal episode of Poldark on PBS's Masterpiece (Sunday, 9/8c, check local listings at pbs.org)… CNN's Anthony Bourdain Parts Unknown (Sunday, 9/8C) lifts the curtain to go "Behind the Scenes" with the late host as his production crew looks back on their memorable world travels.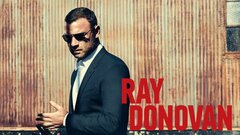 Powered by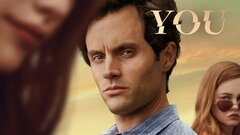 You
where to stream
Powered by