Eric Christian Olsen Talks Marty Deeks' Future on 'NCIS: Los Angeles'
For some time now, fans of NCIS: Los Angeles have been concerned about a possible exit for Eric Christian Olsen — but thankfully, we just got an answer about the actor's future with the show.
Earlier this month, it was revealed that Olsen, who plays Marty Deeks on the CBS series, would be continuing his working relationship with the network. The actor sold two projects, Nurses and Life Lessons revealed Deadline, which seemed to also confirm that Olsen wouldn't be straying too far from the mix at NCIS: LA.
Still, that hadn't stopped fans from worrying that these new projects could take a toll on his time on the show. And the actor's rumored exit has remained a topic discussed among viewers on social media.
Luckily, it only took a single screenshot to put a halt to those fears. This week, a fan shared a comment made by the actor in regards to his role on the show.
"I'm gonna do both until my body gives out or @swrightolsen kills me," the actor teased about acting on and producing the series, while also making a quip about wife and actress Sarah Wright Olsen (Parks and Recreation).
But what triggered this reaction??
I mean we saw BTS pics and he filmed in all episodes.
In his interview with Wikideeks he mentioned a potential Deeks, M. episode in s10 or s11…
And he replied to a fan few weeks ago that he would both produce and film #ncisla…
🤔🤔🤔 pic.twitter.com/MrjQmVtvUN

— Older than Yesterday (@Not_That_Old) October 22, 2018
For fans unconvinced, it's been confirmed that Deeks will marry Kensi (Daniela Ruah) this season, and with wedding plans underway, it's unlikely the actor will leave anytime soon. Olsen's sticking around for the long haul — he's just widening his reach at the network.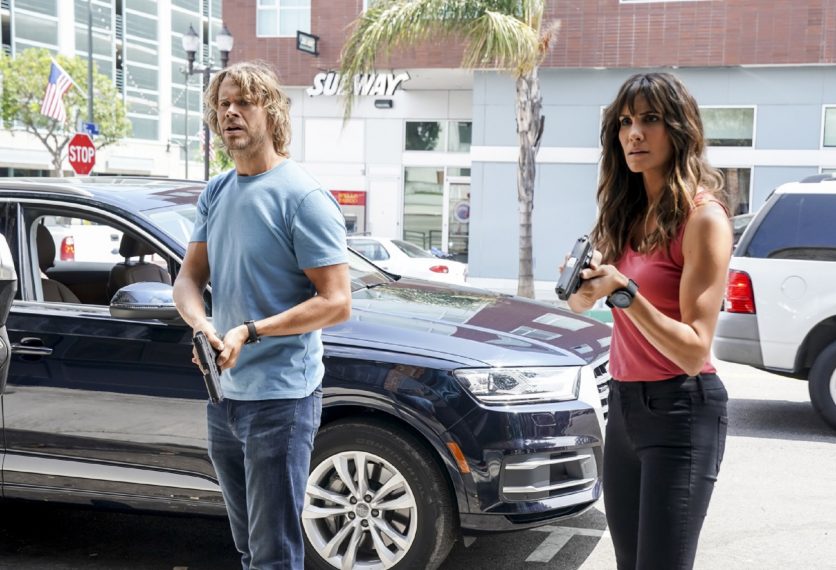 Olsen's projects and plans are a practice employed by many stars, including former NCIS actor Michael Weatherly who has sold projects to the network while also starring in and producing his own series, Bull.
While some fans may take this as a sign Olsen is branching out on his own, the actor's own words should be enough to settle any unease.
NCIS: Los Angeles, Sundays, 9/8c, CBS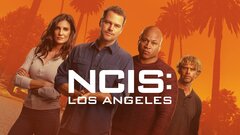 Powered by