Ask Matt: Could 'Amazing Race' Return to Sundays? Plus: Why TV is So Dark (Literally), 'Telenovela', 'Arrow' and More
Welcome to the Q&A with TV critic (also known to some TV fans as their "TV therapist") Matt Roush, who'll address whatever you love, loathe, are confused or frustrated or thrilled by in today's vast TV landscape. One caution: This is a spoiler-free zone, so we won't be addressing upcoming storylines unless it's common knowledge. Please send your questions and comments to [email protected] (or use the form at the end of the column) and follow me on Twitter.
Question: Now that CBS will have an open time slot on Sundays come May (with the end of The Good Wife), do you think there might be a chance that The Amazing Race will be able to get its Sunday spot back? I don't know how it is doing ratings-wise, but I do know that usually I forget to watch it or have something else planned on Fridays, so that by the time I catch it, they are almost done with the season. And is it just me, or has The Amazing Race been putting too much stock into gimmicks (blind-date racers, Internet stars). One last thing: What is with the selfie cam? I get you want to document the adventure, but if I'm racing for a million dollars around the world, the only time I want to think about taking a selfie is when I have the check in my hand. — Henry
Matt Roush: Yes on Amazing Race relying too heavily on gimmicks lately. (Though no comment on the selfie cam. Haven't caught that, but can't say I approve.) It's easy enough for me to ignore the show now that it's on Fridays, and that blind-date season was so unappealing I skipped almost the whole thing, though I'm trying to keep my mind open about the social-media-star season that begins Friday, since I find myself missing the show. This used to be must-see TV for me on Sundays, a nice respite between 60 Minutes and Sunday's heavy-lifting dramas, including Good Wife and its various cable competitors. I'd like to see CBS move Race back to Sundays in the fall, and it's surely one of the options. That would likely mean elevating Madam Secretary to Good Wife's anchor slot at 9/8c, which I'm not sure it merits, though it's enjoyable enough. And there's still the question mark of that dreaded 10/9c time period (which often gets pushed out of prime time because of football overruns in the East), which Elementary will begin to occupy in mid-March. The Good Wife's departure certainly puts the night back into play for CBS. It will be missed.
---
When TV Gets Too Dark (Literally)
Question: This isn't about any particular show, but this applies to Criminal Minds as well as other crime shows. I am wondering why when so many violent scenes are shown, especially outdoor happenings, the lighting is so bad (dark, black, hard to see) that we viewers cannot possibly tell what is happening? Also, many times detectives enter rooms where the lights are off and we cannot see, again, what is going on in there. Is this just the cheapness of the producers, or is it just that the ones doing the shows are in this very young generation and they haven't a clue how to produce a good, enjoyable watchable show? It would be nice if "they" would produce a show that is watchable. – Carmel
Matt Roush: Let's not confuse watchability with the ability to be able to see what's happening. TV shows being too dark is a very common complaint—right up there with "the background music's too loud!" and no, I'm not inviting a new round of those comments—and it's often a case of directors and producers indulging their desire to create a moody tone with darkness. It can be an effective device, of course, going all the way back to those classic Val Lewton horror films like Cat People, which frightened you by leaving things to the imagination (though also an aesthetic forced upon him by low budgets). In the case of a show as revolting as Criminal Minds, I'm thinking darkness would be a blessing. But it's true that if you're straining too hard to see what's happening—and I experience that a lot in the screeners I watch, often before the final mix is done—it's usually more aggravating than evocative.
---
More on The X-Files Legacy
Question: Come on, Matt. [In response to noting in a discussion of Aquarius that "For now, I'm only willing to think of David Duchovny as Fox Mulder"] As much as I love The X-Files (I was first turned on to it by my then-10-year-old son in the early '90s and got hooked), I loved David Duchovny as Hank Moody on Californication. In some ways, if Fox hadn't brought The X-Files back, that would be my image of him. I did watch Aquarius, but goofed up and let it go thinking the full season stream would stick around, but it got taken down halfway through. He was OK in Aquarius, but nothing like his more famous long-run roles. —Doug
Matt Roush: No argument about that. I'll be surprised if Aquarius makes it past the currently-in-production second season, especially if the numbers don't pick up. (Keep in mind that even in the lower-stakes summer months, NBC ended up shuffling off its last episodes to the Saturday graveyard.) But if you're asking me to compare Fox Mulder to Hank Moody, who wore out his welcome for me long before Californication wrapped its seven-season run, I'll always favor the "spooky" FBI guy.
Question: I was watching the two-part Madoff movie on ABC the other night, and I think I caught something. Correct me if I am wrong, but the background music throughout the first two hours sounded a lot like The X-Files theme music. Am I crazy or right? Your column is awesome; I have been a loyal reader for years. Keep up the great work! — Brian
Matt Roush: Thanks, but either I didn't notice, or I may not have heard the final score on the advance screener I watched on ABC's press site. My takeaway from the first night was how light-hearted the tone was as Bernie Madoff (Richard Dreyfuss) demonstrated his mastery of the swindle, but I did see one review that called out the "jangly placeholder score that sounds copy-pasted out of an episode of Dirty Sexy Money." Maybe you just couldn't get The X-Files off the brain like so many of us these days, now that it's back on the air for a few more weeks.
---
A Telenovela Ratings Cliffhanger
Question: I'm very worried about the future of one of my new favorite shows, Telenovela! It has recently dipped below 1.0 in the 18-49 demos, and has lower ratings than its lead-in show Superstore. NBC will surely cancel the show with those sluggish ratings. Why isn't Telenovela retaining more of the audience from Superstore, and how come both Superstore and Telenovela aren't getting any high L+3 and L+7 ratings? I want both shows to be renewed for a second season, but it looks like that won't happen with Telenovela! — Chris
Matt Roush: Can't really say why something doesn't catch on with the public at large. NBC is rebuilding its comedy brand, basically starting from zero, so it's going to be a long process. I like Telenovela as well, but it's hard for me to gauge how the network will deal with either of these shows, and the most hopeful spin I can put on it is that both of these Monday shows are a step up from what NBC has been doing in comedy lately, so I'd like to think the network will be patient and nurturing with both of them. (As a colleague of mine likes to say, they can't cancel everything.) My other advice is to not sweat the nightly and weekly ratings so much and in such detail. I know it can be fun to obsess, but that's no way to watch TV these days. There are so many metrics at play now, with multi-platform exposures and ratings measured over several days, and international and streaming deals adding to the bottom line, it's enough to make the head spin. There are lots of shows on the proverbial bubble these days, and while it may not look good for Telenovela, I'm not sure it's worth getting as dramatic as those divas. (As a consolation, The CW is much more likely to stay loyal to Jane the Virgin, which has a similar vibe.)
---
Lightning Round: USA's Queen, Dancing Dates and More on Arrow's Amanda Waller
Question: Saw an ad on USA for a new series called Queen of the South. I saw La Reina Del Sur on Netflix last summer with Kate del Castillo playing a drug lord. Is this the same story? — Paula
Matt Roush: Basically, yes, though probably a bit more Americanized. Alice Braga is the star of this upcoming melodrama, as a Mexican fugitive seeking refuge in America while plotting revenge on a drug-trafficking ring, though in the process she could end up running the cartel. According to USA, this is based on both the original novel (by Arturo Perez-Reverte) and the popular telenovela, which aired on USA's sister network Telemundo.
Question: When does Dancing With the Stars return? — Jeremy
Matt Roush: As usual, you've have to wait until after the current Bachelor hands out his final rose. Dancing's new season is scheduled to get underway March 21 and will continue though the very last week of the regular season in late May.
Question: I saw in Tuesday's Ask Matt column that someone wondered about the death of Arrow's Amanda Waller. She was killed because the character will be in the new Suicide Squad movie. – Joel
Matt Roush: If that's the case, and the reason why the death was so hastily carried out, that's a pretty sad and unfortunate consequence, dramatically speaking, of DC franchise worlds colliding. (Although given that the big-screen Amanda will be played by How to Get Away With Murder's fierce Viola Davis, I'm looking forward to seeing the reincarnation.) My in-house DC expert tells me that Arrow's producers insist this was not a mandate from above, but it's hard to see this as a mere coincidence.
Matt can't do this without your participation, so send questions and comments about TV to [email protected] or shoot me a line on Twitter (@TVGMMattRoush). Or submit your question via the handy form below.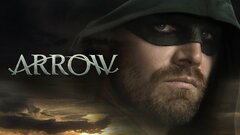 Arrow
where to stream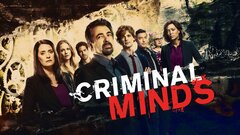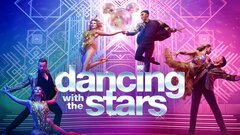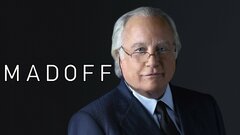 Madoff
where to stream