Why 'Patriot' & 'Forever' Are Worth Watching — Plus, What's the Deal With Amazon Fire TV Cube?
Patriot
Season 2 Premiere, Friday, November 9
If you like your spy games with a bit of silliness mixed in, give this critically acclaimed series a try. Intelligence officer John Tavner (Michael Dorman) doesn't always hit his mark. (In the opener, he accidentally kills a hotel maid instead of the physicist he was tasked with offing, then writes a song about it.)
So he seems like the perfect choice to make sure Iran doesn't obtain nuclear weapons. What could go wrong? A lot. Season 1 available now.
Forever
Saturday Night Live alums Maya Rudolph and Fred Armisen shine as a married couple stuck in a rut. They're happy, just…bored. The quirky comedy asks the question: Are long-term relationships truly sustainable? Season 1 available now.
See Also
From 'Endeavor' to 'Crooked House' and beyond.
Get on Board!
Amazon Fire TV Cube
TVs are like teenagers: costly and not made to heed a word you say. But Amazon (whose first Fire in 2014 had an early voice-activated remote) is tech's Mary Poppins. Its spoonful of sugar: the new hands-free 4K Ultra HD Fire TV Cube, with far-field voice control built in.
First, connect it to the web and your set's HDMI port (the Fire links to many brands, like Sony, Samsung and LG). Then say, "Alexa, play Jack Ryan," from across the room and the Cube will turn on the TV and begin the series where you last left off. You can also tell it to rewind, alter the volume, launch apps ("Open Prime Video"), switch networks on live TV and more. ($119, on sale now).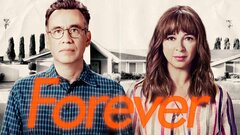 Powered by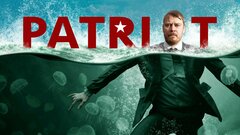 Patriot
where to stream
Powered by