Cierra Ramirez Teases 'Fosters' Spinoff 'Good Trouble' & 'Decorating Disney: Halloween Magic'
It's a spooky good time over at Freeform this October with their 31 Nights of Halloween, and Disney's getting in the holiday spirit with a little help from The Fosters star Cierra Ramirez.
Debuting Sunday, October 14 on the network, Decorating Disney: Halloween Magic will show fans how the theme parks put together the incredible decorations and transform for the fall holiday and Ramirez will serve as the show's informative host.
Below, we've got an exclusive clip which involves a haunted gingerbread house inside Disneyland's Haunted Mansion. Watch the video for a sneak peek at what you can expect from the special.
TV Insider chatted with host and actress Ramirez about the event and a few other upcoming projects like her Fosters spinoff Good Trouble and much more.
What's the biggest difference between hosting and acting?
Cierra Ramirez: There is some difference. I think it definitely helps that I've been acting but it's a lot more on the spot – you have to be very in the moment and kind of ready for them to throw different things at you. When you're acting, you usually get your script beforehand, you come in prepared and it's really fun just kind of being on the fly, seeing where you're going to go to next. I'm such a fan of Disneyland in general, so to be able to get an exclusive behind-the-scenes look myself as a fan was super fun and I really loved this experience.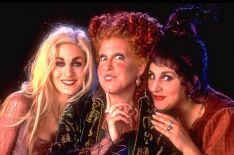 See Also
'Sweeney Todd' and more join 'Hocus Pocus' in the schedule for the first time.
What drew you to the show? Are you Halloween fanatic?
Oh absolutely, Halloween is my favorite holiday. The second it's over I'm constantly thinking about what I'm gonna be the next year – believe it or not I had never been to Disneyland around Halloween time so it was really fun.
You're attending Mickey's Halloween Party, which character are you dressing up as?
I'd probably want to live out my Disney princess dream or maybe something from (Disney Pixar's) Coco. I would definitely want to be something from Coco.
What can we expect from the Decorating Disney: Halloween Magic?
An exclusive behind-the-scenes look at stuff that no one's ever seen before. Everything that goes into this one crazy night, it's really insane to think about. When you go to Disney the things that I really admire about it is how much detail there is and everything goes into that with Halloween as well. And you'll get lots of exclusive interviews with the brilliant minds behind it, a lot of different facts, and so much more.
Is there anything in particular you were interested to learn?
Well, I learned a lot about The Haunted Mansion. The ride in general was a dream that Walt Disney had dreamed up and he passed away before he was able to see it fully opened, so it's something really special to him. And I really love the whole Jack Skellington taking it over because I love The Nightmare Before Christmas. So it's fun just seeing those two worlds blend together and become something that Walt really wanted to happen.
You're working on The Fosters spinoff Good Trouble, what can you tell us about it?
It takes place a couple of weeks after the [Fosters'] series finale. Callie (Maia Mitchell) and Mariana (Ramirez) decide to become roommates together in downtown LA. Callie's working in law, Mariana's taken a job at a tech start-up as an engineer, and they're in their twenties trying to take on life. They're going to find out really quick that life doesn't come easy.
But in this brand-new city with all of these new opportunities they're going to meet so many people, create a family of their own, and take on the world together. It has the same heart that you love from The Fosters, it doesn't stray very far from all of the very topical issues, but it is a lot edgier and I'm excited for people to see these characters grown up – they're the same but so different.
We know Noah Centineo (To All the Boys I've Loved Before) is returning for Good Trouble. Is it different now that he's become such a sensation? Were you surprised by the fanfare around him?
It's pretty wild. I always expected it with Noah, he's so great and so talented. It was funny because when he was visiting on Good Trouble, it was actually the same week that To All the Boys I've Loved Before came out on Netflix so we really all saw what happened overnight together and it's pretty wild. I'm so excited for him there's so many good things coming for him. I'm a fan as well, so I'm going to be watching.
The Fosters ended recently, what's it like to be able to work with this family again so soon?
It felt like a little piece of home when everyone came to visit, and again it's so exciting to see these characters in a different stage of life – we've all known them for so long. I think fans are really going to love where they are in life and the reunions are each so special in their own way so I'm really excited for people to see.
See Also
Plus, meet the rest of the cast of the upcoming Freeform series, 'Good Trouble.'
Anyone you'd like to see guest star on the show?
I would just want to continue The Fosters reunion, I think the possibilities are endless there and San Diego isn't too far away from Los Angeles so hopefully some people will come on down. But also I think it would be cool to see some celebrities because we are in LA. I think Mariana would be starstruck with anyone so that would be kind of funny [Laughs].
What else are you loving on TV right now?
Well, I've always been a fan of the American Horror Story series, I love BoJack Horseman as well. I'm such a reality buff, I love reality TV shows.
Anything in particular?
Jersey Shore Family Vacation [Laughs], it's really funny to see [they're] the exact same but different. Now they're not crying drunk over boys, they're crying because they miss their kids it's the funniest thing.
Decorating Disney: Halloween Magic, Premieres Sunday, October 14, 8/7c, Freeform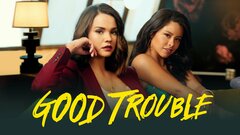 Powered by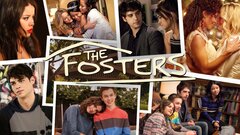 Powered by