Genie Francis Speaks Out on Returning to 'General Hospital' & Reflects on Laura's Best Moments
General Hospital fans were ecstatic earlier this month to see Laura Collins return to Port Charles. She and her portrayer, Genie Francis, exited the story canvas at the beginning of the year so Laura could take care of her grandson Spencer's (Nicolas Bechtel) broken legs.
TV Insider spoke to Francis about her exciting storyline in which her presumed dead, psychotic brother-in-law Ryan (Jon Lindstrom) has pulled an "Eva Grubb" and taken over the life of Laura's husband Kevin Collins (also played by Lindstrom).
Francis also weighs in on the gratitude she feels to her fans, which characters she had a hand in either bringing onto or back onto the canvas, and which story she wouldn't mind seeing retconned. Read on to get the scoop from the fan favorite and Emmy-winning actress.
Well, on behalf of GH fans everywhere, yay! Your return is great news!
Genie Francis: Thank you!
How did you feel when there was an immediate outpouring of fan support on social media for you when you left the show in January?
I was shocked. I couldn't really believe that people still care that much. It's hard to tell when you're separated from your audience. I was very moved by it and I was shocked that the support is still there.
What kept you busy these last nine months?
I have a new home that I've been busy working on and doing major renovations. I went back doing something I love to do. I've been busy with painting, knitting, walking my dogs, visiting friends and doing regular life stuff, which I really do enjoy!
In a GH clip reel shown at a Creation Entertainment event in March, fans saw the scene in which Laura struck Valentin (James Patrick Stuart) at the pier. The crowd went wild. Fans love seeing that primal and maternal instinct.
It's who we all are. It's part of nature. It's primal, as you said. We know from nature to stay away from mama bears and their cubs in the woods. It makes sense to all of us. It's very relatable.
When you heard about Ryan taking over Kevin's identity what were your thoughts?
I thought it was going to be really interesting and give us some interesting things together. A story with a good sociopath can be so scary. People love those crime dramas. Look at how many there are. It makes for good television.
An initial theory had Kevin taking over Ryan's life before he and Laura wed.
Yes, I know. A lot of people were saying that to me.
What does Laura bring to Kevin's and what does he bring to hers?
They've both been through a lot. They're an older couple so they both know what they want. Sometimes when you get to a point in life you think you're going to be alone from here on in. To find each other and what you want in someone at this time is precious. It makes every day special. Laura gives him a stability that he never could have gotten from Lucy (Lynn Herring) because (laughs) Lucy was never stable!
It's a testament to Jon's ability as an actor that fans weren't initially sure when the switch had taken place.
It's a tough one to do. I like that he doesn't ham it up at all. There's a temptation there with each of these guys. Their hearts are different. He's not going [big]. I like that. It feels more real to me. Definitely, more real. I ask him all the time if he's having fun and he says he is. Nobody deserves it more than he does.
Spencer's (Nicolas Bechtel) upcoming return will be a contrast to the danger Ryan brings.
I know. This will be great, right? Nicolas is just as delightful off camera as he is on. He's just as much fun to be around. He's loving, sweet and kind. He got me a bunch of flowers when he came to work.
What's it like having immediate feedback to episodes via social media?
Oh, it's fantastic! I like to know right away how I'm doing, what's going on. I like working in theater when you know immediately where things are working, where people are laughing. That's how you know you're doing it right.
We were all sorry to hear of the passing of Susan Brown (ex-Gail), a gracious lady on-screen and off. What are your memories of her?
It was always fabulous working with her. She was an enormously kind person. She was, as you said, gracious. She possessed grace on-screen and off. Susan was the type of person you could confide in and know that it would go no further. I don't trust people that much. I trusted her. She was a good person.
Another favorite is your TV mom Denise Alexander who reprised her role as Lesley last year for Kevin and Laura's wedding.
I don't know if she's going to be back on soon. But I always love it when she does come back. I loved it that she was at the wedding, which wasn't that long ago. I'm glad you reminded me because I owe her a call.
Veteran GH fans know that Lesley taking the rap for Laura accidentally killing David Hamilton (Jerry Ayres) was instrumental in not only saving GH from cancellation but also propelling the show to its eventual position as the top-rated soap in the late '70s.
Yeah. It was. It was definitely a powerful story and it changed a lot and it put me [in the forefront of the show] and it went on from there.
One of the great things that GH does, as we're seeing with Ryan, is that it mines its history to tell current story. It's how we got the character of Nikolas on the canvas.
I'm going to stop you here and I'm going to tell you the truth. [When] they first brought both [Tony Geary, ex-Luke and me] back to the show, Tony had had some time talking to the writers alone. I had some time, too. I said Laura had been abducted [by the Cassadines] for [almost] two years [1982-83]. That's time enough for her to have had a baby and recovered. She had married into the Cassadine family. I take total credit for that. I'm sure Bob Guza [former head writer] would back me on that. It came from me. That one was mine. I said I really want Laura to have a secret to play, a huge secret, a painful secret. It came out of when they didn't know quite what to do with me. I said let's look into her past. Thank you for liking it!
Laura exited Port Charles earlier this year to tend to Spencer and his broken legs. When you left in 2002, the writers sent Laura away after revealing that her adoptive father Rick Webber (Chris Robinson) was revealed as this icky philanderer who drugged Laura after she walked in on him having an affair with a nurse named Theresa Carter. It was very tough for long time fans to see because it was a re-writing of Rick's character. Fans wouldn't mind seeing that story made right.
You know, I would love that, too. Nobody liked that. Nobody liked that Rick Webber was suddenly this horrible guy. But they were looking for a way to have Laura lose her mind so that's what they wrote. Nobody liked that. He was a beloved character and so is Lesley. Do you remember when Lesley was dead?
The darkest 12 years of the show? Yes.
I got that undone!
Your ideas are great.
Thanks. It was when Wendy Riche had taken over as executive producer. We had gone on a long walk together and we talked about what Laura should be. We talked about the Cassadine thing. I said to her I could never imagine Laura being on screen without Lesley. For me, the essence of her character was Laura finding her mother because that goes back to her beginnings when she was tossed back and forth between the Vining family [who adopted Laura after Lesley believed she had died at birth] and Lesley. For me, that's what made Laura 'Laura.'
Any message to the fans, who have and continued to support you?
My deepest, heartfelt thanks. I was completely shocked. It made me cry. I was sitting on my bed and someone told me I should look on Twitter. I saw this outpouring of support for me. I couldn't help but check back in. Did it die down? It didn't. I couldn't believe that people would do this for me. Words can't express my gratitude. I don't know what I can do in return for this outpouring of love from strangers other than to continue to deliver good shows.
General Hospital, weekdays, ABC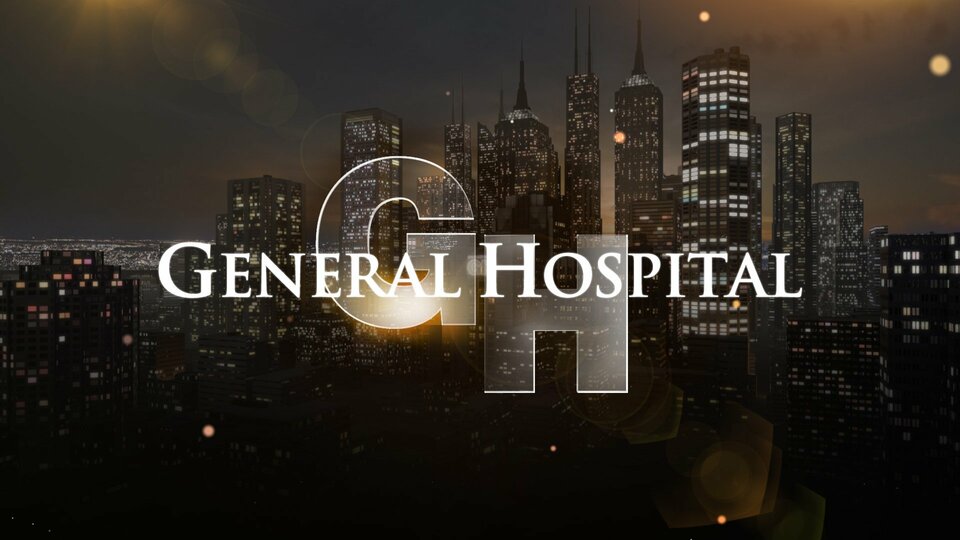 Powered by