Reboot vs. Original: Which 'Magnum P.I.' Is Better?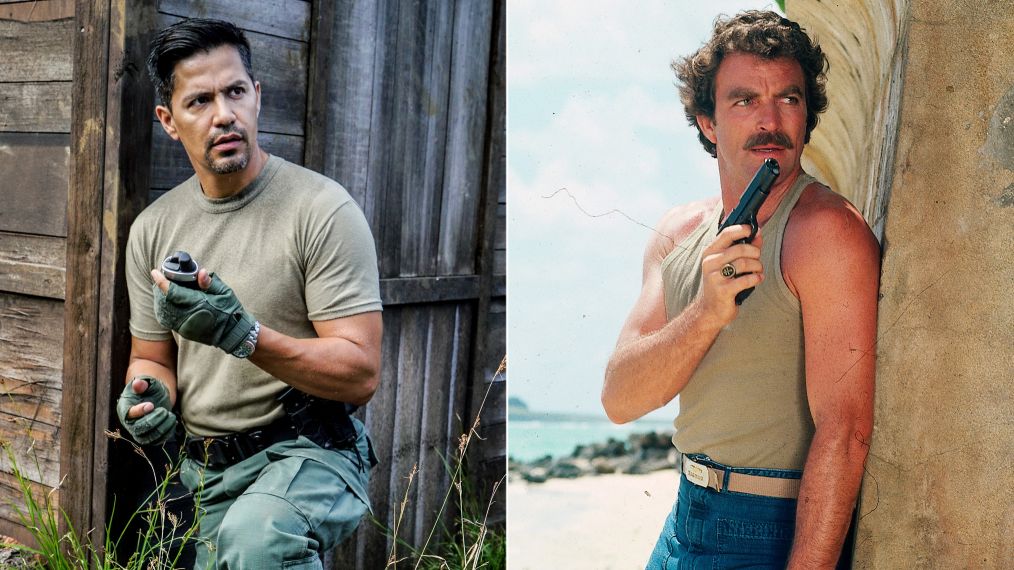 Yup, reboots are very much in. Just try watching TV without stumbling on a souped-up new version of some long bygone hit (see: Dynasty, Hawaii Five-0, etc.). Now CBS has resurrected its 1980–88 smash Magnum, P.I., about a beach-loving, awfully hirsute and surprisingly competent Hawaii-based sleuth.
Here, two writers make a case for their preferred gumshoe: the original, played by Tom Selleck, or the update, with Jay Hernandez.
See Also
The iconic, red Ferrari, choppers, and more!
New Magnum
Let's get this out of the way: Jay Hernandez is not Tom Selleck. But that's not a bad thing. Casting him was one of many smart moves that executive producer Peter Lenkov did in freshening up — not copying — the original series. And what Hernandez lacks in 'stache, he makes up for in wit and charm, characteristics that are paramount in defining the private investigator.
His tight-knit crew (and former Marine buddies) — helicopter tour guide TC (Stephen Hill) and beach club owner Rick (Zachary Knighton) — are also welcome: They provide not only crime-solving support but also comic relief in their group bantering.
But the relationship that has to work for the show to succeed is the one between Magnum and Higgins, the majordomo of novelist Robin Masters's Hawaii estate, where our hero handles security. Like Selleck, the late John Hillerman could never be duplicated. In this version, Higgins is a woman (Perdita Weeks), a fun twist. Though still adversarial, Higgins and Magnum have a delicious will-they-or-won't-they layer that didn't exist before. — Jim Halterman
See Also
For the first time, the 'Blue Bloods' star shared with us his feelings on his show being remade.
Old Magnum
Let's get this out of the way: A man is not his mustache. And the bush that's sat on Tom Selleck's lip for more than 40 years has no bearing on his Thomas Magnum. Likewise, Hernandez's baby stubble doesn't hurt his version (OK, maybe a little).
But what Magnum No. 1 will always have over his successor is a heavy backstory that gave his antics (and Hawaiian shirts) a little more meaning. The show's cocreators, Donald P. Bellisario and Glen A. Larson, forged the character in response to the popular portrayal of Vietnam vets in the 1970s as ruined men — mentally and physically — who couldn't or wouldn't re-enter civilian life. But Magnum thrives in everyday society. (Yes, Hernandez's Magnum is also an ex–Navy SEAL, but it's a character device, not a statement.)
And no disrespect to Perdita Weeks, who portrays caretaker Higgins on the new series, but the verbal sparring between the PI and Higgins (John Hillerman) on the original can't be equaled by any other man, woman, Alexa, Siri… — Aubry D'Arminio
(The original airs Sundays at 10/9c on Cozi TV and streams on the Starz app.)
Magnum P.I., Mondays, 9/8c, CBS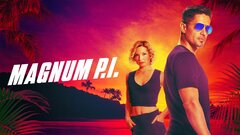 Powered by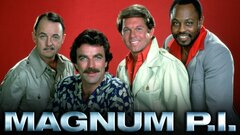 Powered by