'Eli Roth's History of Horror': Quentin Tarantino on His Classic Horror-Comedy Inspiration (VIDEO)
Who knew a blend of comedy and horror would inspire one of our greatest contemporary writer-directors? But that's exactly what the 1948 classic film Abbott & Costello Meet Frankenstein did for Quentin Tarantino (Django Unchained, Pulp Fiction).
In AMC's new series Eli Roth's History of Horror, Roth sits down with some of the masters of horror but, as the premiere shows, he also talks to other influential writers and directors who were influenced by the horror genre. The seven-episode series from horror master Roth (Hostel, The House with the Clock in Its Walls) digs deep in the most popular horror films ever made but also celebrates their genius.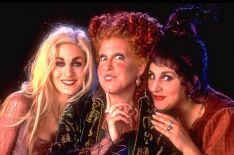 See Also
'Sweeney Todd' and more join 'Hocus Pocus' in the schedule for the first time.
In the below exclusive digital vignette, Tarantino and Roth discuss how the aforementioned film, starring funnymen Bud Abbott and Lou Costello, captured comedic elements — both when they were in the scene and when they weren't. They also touch on how the monsters (Glenn Strange's Frankenstein, Bela Lugosi's Dracula and Lon Chaney Jr's Wolfman) were horrifying and how they never broke their frightening characters to lean into the comedy. Genius… and scary as hell!
Check out Tarantino and Roth's conversation here:
And here's a clip from Abbott & Costello Meet Frankenstein:
Eli Roth's History of Horror, Series Premiere, Sunday, October 14, 12am/11c, AMC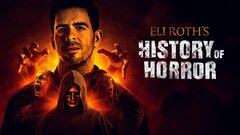 Powered by