'The Good Wife' Has a Chance to Go Out on Top in Wake of Another Disappointing Season Perhaps a firm end date can return the CBS drama to glory. As Sam Adams points out, last season was hurt by an "absurdly distended departure" of Archie Panjabi's Kalinda. This season, he adds, "has been worse: Reassigning Alicia to bail bonds hearing has produced some novel storylines, but it also reeks of a desperate need to find stories the show hasn't already told. The addition of Cush Jumbo and Jeffrey Dean Morgan brought in some fresh blood, and even at its worst, it's still a solidly acted, well put-together show, but The Good Wife was beginning to feel like a fish flailing about in an ever-diminishing puddle." PLUS: The Good Wife perfectly reflected our troubled times, there will be no Will or Kalinda for the final episodes, creators Robert and Michelle King only learned of the cancellation last week, here are 10 spinoff ideas, these 9 things should happen before The Good Wife signs off for good, and The Good Wife will get to exit with its head held high.
The Jane Lynch comedy has been yanked from the schedule after five episodes. Starting next week, 2 Broke Girls will take over its timeslot.
The Friends alum will star in I'm Not Your Friend, a pilot that has received a series commitment from CBS. LeBlanc will play a contractor who's tasked with raising his kids while his wife returns to work.
Wendy's Style Squad will start with the Grammys, followed by the BET Awards, but there will be no Academy Awards special. "The purpose of the specials is to celebrate our viewers," says a BET rep. "Our viewers are African American and unfortunately the Oscars is not reflective of our community. We hope next year that will change."
"This year, we all know there's an elephant in the room," said Cheryl Boone Isaacs, president of the Academy of Motion Picture Arts and Sciences. "I have asked the elephant to leave." PLUS: Sylvester Stallone offered to boycott the Oscars.
Endometriosis has sidelined Dunham from doing any press interviews for her HBO series' Feb. 21 return.
The Broncos vs. Panthers matchup couldn't top the last two Super Bowls, including last year's No. 1 broadcast in TV history. PLUS: Maroon 5 responds to Taraji P. Henson's halftime mistake, why most Super Bowls are terrible, and LaToya Jackson calls out Super Bowl 50 for snubbing Janet Jackson.
"I think you're a fool if you don't watch," the former Daily Show correspondent of her new primetime/late-night show. She says of her gender, however, "We did try to face it head on. You can't avoid it. I think it's a valid point to make. I don't at all shy away from the question of being a woman in this space. It's kind of out there. I did think we needed to address it in our tagline and we really did." PLUS: Bee jokes, "there's so much pressure as a Canadian to forge new ground, and Bee couldn't imagine hosting The Daily Show 4 days a week.
"But hey it's the thought that counts," he tweeted in response to the erroneous promo.
With speculation of Whoopi Goldberg leaving, did ABC want to lock up Behar as a future moderator?
She says Hulu could allow her to do four move-length episodes.
The supervillain makes his debut on Feb. 29.
Diggs will guest as a wounded warrior in the landmark episode. "For our 300th episode, we needed a guest actor who could proudly portray one of our nation's wounded warriors as well as participate in a very touching musical performance," says NCIS executive producer Gary Glasberg, in a statement.
Eichner shows the damage done to his trailer while he was in it during a break from filming Difficult People.
What if Homer Simpson was the new Steven Avery?
The recently released Real Housewives of New Jersey star will instead concentrate on her family and her Bravo reality show. PLUS: GMA lands Giudice's first post-prison interview.
"He's the only one who can pierce through the vile racism and extremism of the right and repellant smugness of the left," says Ben Collins. "And it's because he's a dog puppet with a hand up his a—." PLUS: Watch Triumph's Hulu election special.
He'll take on the Dennis Quaid role from the 2000 sci-fi movie.
"Don't worry; I turned it in!" he says in an article on "25 things you don't know about me."
The Orange Is the New Black star claims the NYPD leaked word of her arrest to the media after it was tossed and sealed.
In Lopez's return to the sitcom world, he is confronted with "white-man problems."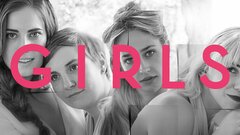 Girls
where to stream
Powered by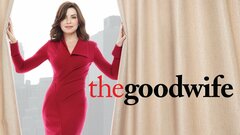 Powered by