'Good Cop,' 'Maniac' and 'Quincy' (Jones) on Netflix, 'TKO' Finale
A critical checklist of notable Friday TV:
The Good Cop (streaming on Netflix): Until the broadcast networks kick in next week, most of the activity this Friday is happening on streaming—although this breezy procedural from the creator of Monk would be right at home on any network. Tony Danza and singer Josh Groban are surprisingly well matched as Tonys Sr. and Jr., an odd father-son couple indeed. The elder Tony is a shady ex-cop currently on parole, a far cry from by-the-books T.J. (Tony Jr.), a straight-shooting—with amazing aim—New York City detective who won't even use stolen sugar packets. Which is why he's likened to a boy scout, a choirboy, even Nancy Drew by his peers. For all of T.J.'s prissy nagging, he naturally loves his gregarious pop, who somehow gets embroiled in his son's cases. If The Good Cop took itself even remotely seriously, it would be a disaster. But Groban is a good sport in nerd mode, and Danza relishes chewing the scenery (and crooning when he can), so kick back and relax. Sometimes it's good for you.
Maniac (streaming on Netflix): From another TV world entirely, this surreal hybrid of sci-fi/comedy/drama pushes the envelope about as far as it can go. From director Cary Fukunaga (True Detective) and creator Patrick Somerville, the trippy limited series is also starry, with Oscar winner Emma Stone and Jonah Hill as lost souls who intertwine as participants in a hallucinatory pharmaceutical drug trial. Imagining themselves in strange new worlds, they keep encountering each other with increasingly bizarre results, while a peculiar doctor (Justin Theroux) looks on. Sally Field plays the doc's controlling mother.
Also from Netflix's incessant pipeline: Quincy, a biographical documentary of legendary musician-producer-mentor Quincy Jones, directed by his daughter Rashida Jones and Alan Hicks. Besides Jones's reflections, the film features Oprah Winfrey, Paul McCartney, Tony Bennett, Bono, Will Smith, Peggy Lipton and more. Netflix movie premieres include Nappily Ever After, starring Sanaa Lathan as a Type-A personality whose bad hair day changes her perspective on life.
TKO: Total Knock Out (9/8c, CBS): This comedic knockabout competition series didn't turn out to be the next Wipeout CBS may have expected, especially with a marquee host like Kevin Hart attached. Shuffled quickly to Fridays when it didn't pull strong ratings, the series' first season ends with the top five contestants with the fastest times returning for a final round—and a $100,000 grand prize.
Inside Friday TV: Disney Junior's new animated movie Elena of Avalor: Song of the Sirenas (7/6c) revisits the popular and groundbreaking series, as Princess Elena (voiced by Aimee Carrero) visits Nueva Vista, where she meets and defends a family of mermaid-like sea creatures. Guest voices include Jane the Virgin's Gina Rodriguez, Edward James Olmos, Rosario Dawson, the legendary Rita Moreno and Hamilton's Javier Muñoz. … HGTV star David Bromstad returns in My Lottery Dream Home (9/8c) to help lucky winners find the homes of their dream, now that they can afford it. … Back to back episodes kick off a ninth season of PBS's Art in the Twenty-First Century (9/8c, check local listings at pbs.org), introducing viewers to artists in Johannesburg, South Africa, and post-Cold War Berlin. … Syfy's Killjoys (10/9c) wraps its fourth season with Dutch (Hannah John-Kamen) preparing for a final confrontation with The Lady in greenspace.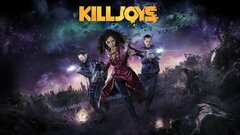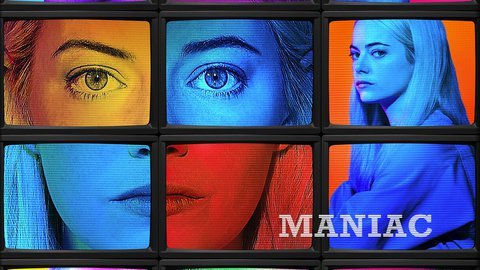 Maniac
where to stream