All Your Burning 'Into the Dark' Questions Answered — And More Coming to Hulu
Into the Dark
Series Premiere Friday, October 5
Prepare to leave the lights on all year round! For the next 12 months, Hulu will debut one episode of its anthology series Into the Dark and tackle a different holiday-related horror each installment. Something this freaky could only come from Blumhouse, the production company behind frights like Get Out and The Purge. Blumhouse Television copresidents Jeremy Gold and Marci Wiseman scare up some answers to our burning questions.
What holidays are highlighted?
Halloween kicks off the fright fest. "The Body," starring Tom Bateman and Rebecca Rittenhouse, takes place on October 31 in L.A. "This dashing James Bond–type is dragging a body wrapped in plastic," explains Gold. "Everyone is like, 'Great costume, dude!' Of course, he's actually a hit man, and that's a nearly dead person he was hired to kill." November and December feature Thanksgiving and Christmas, respectively.
Are the episodes connected?
Yes and no. Each episode features a new story, new cast members and new tone. But all of the installments have a common thread: "The exploration of the darker side of the calendar," says Wiseman. "We're playing with what people are supposed to feel on these holidays and what might actually be going on instead."
Is it traditionally scary like Halloween and Friday the 13th?
Expect spooks with a twist or two. The creators take known horror tropes — such as the Thanksgiving episode's home invasion — "and turn them on their ear," notes Gold. "It's like, we're going to add a bit of bacon into that coffee ice cream."
What other shows is it like?
"Black Mirror is a reference that we use a lot," Wiseman says of Netflix's creepy, technology-themed anthology series. And in terms of "event" television — where friends can gather to watch for a collective experience — Wiseman pulls out a decidedly unexpected reference: "It's like The Wonderful World of Disney, except it's certainly not Disney."
Light as a feather
Series Premiere Friday, October 12
Five teen girls play the fake-levitating kids' game Light as a Feather, Stiff as a Board. In a cemetery. On Halloween night. What could go wrong? Before they begin their chant, a newcomer to the group (Chasing Life's Haley Ramm) tells a creepy story about how the person in the middle will die. It all seems like fun and games, until it comes true. As the season unfolds, the girls "are forced to figure out exactly what happened," explains creator R. Lee Fleming Jr.
Also Streaming
Harrow
Attention, fans of ABC's Forever: That short-lived 2014 series starring Ioan Gruffudd as an immortal doctor has some similarities to this Australian medical drama also starring Gruffudd. This time, the Welsh actor plays rule-bending forensic pathologist Dr. Daniel Harrow. And while he may not have eternal life, he's just as cheeky and smart as Forever's Dr. Morgan — and a little bit shaggier too. (Season 1 available now)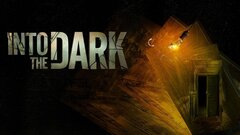 Powered by