'The People v. O.J. Simpson': Must-Know Scoop About the Next Four Episodes
Hooked on the court room drama surrounding The People v. O.J. Simpson? We are, too, and we have some intel on what you can expect in Episode 3 through Episode 6. If you can't wait to find out what's coming up, read on, but be warned: some spoilers ahead.
Episode 3: "The Dream Team" (Tuesday, Feb. 16)
What Happens: O.J.'s attorney Robert Shapiro realizes that one celebrity lawyer isn't going to be enough and calls in Patty Hearst defender F. Lee Bailey, Harvard professor Alan Dershowitz and CNN talking head Johnnie Cochran. Their strategy: Question the evidence, paint the prosecution as untrustworthy and reveal the systemic racism of the LAPD. Their ace in the hole: proof that Det. Mark Fuhrman, who found the bloody glove at O.J.'s house, is an admitted bigot.
RELATED: A Who's Who Guide to The People v. O.J. Simpson Legal Team
Episode 4: "100% Not Guilty" (Tuesday, Feb. 23)
What Happens: Nicole's pal Faye Resnick writes a tell-all book about O.J. and Nicole (claiming her dead friend, through a psychic, asked her to). Among its juice: details about Nicole's drug use, extramarital affairs and incessant partying. The prosecution convenes a focus group to assess public opinion of O.J. and discovers that support (or lack thereof) for the ex-jock corresponds with one's race. One thing the respondents do agree on: Marcia Clark "seems like a bitch."
RELATED: What Twitter Thought of The People v. O.J. Simpson
Episode 5: "The Race Card" (Tuesday, March 1)
What Happens: The trial officially begins. Judge Ito starts receiving fan mail. Prosecutor Christopher Darden and Cochran clash over the use of racial epithets in witness testimony. The judge and jury take a field trip to O.J.'s mansion, which has been redecorated (at Cochran's request) to appear less "white." Pictures of Simpson with his golf buddies have been replaced with African art and photos of black kids who aren't his own. Darden becomes wary of Fuhrman, insisting that Clark question him on the stand.
RELATED: What TV Critic Matt Roush Thought of The People vs. O.J. Simpson
Episode 6: "Marcia, Marcia, Marcia" (Tuesday, March 8)
What Happens: Clark gets the cropped, curly haircut that launched a thousand nasty headlines just as her case starts to fall apart. One detective admits to taking home O.J.'s bloody shoes, rather than delivering them straight to the police station. Nicole's sister, Denise Brown, gives emotional testimony that's deemed fake. Fuhrman testifies about his use of racially insensitive language. And Clark's ex sells nude photos of her on the beach to the press.
The People v. O.J. Simpson: American Crime Story, Tuesdays, 10/9c, FX
Powered by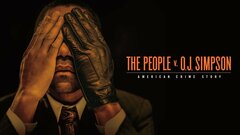 Powered by