Roseanne Barr Spoils the Cause of Her Character's Death on 'The Conners'
After much speculation about the reason for Roseanne Barr's absence from the upcoming ABC spinoff The Conners, fans finally have an answer.
The comedienne revealed that her character does, in fact, die, leaving the rest of the Conner family to make do without their matriarch, Deadline reports. Some believed that Roseanne would die in surgery, but apparently her character will be lost to a supposed "opioid overdose."
Barr claimed the storyline was her own in a YouTube show posted over the weekend. "Oh ya, they killed her," Barr said. "They have her die of an opioid overdose," she continued.
The original revival of Roseanne featured her character's struggle as she dealt with chronic knee pain, so the demise isn't a surprising one for her character.
"I wanted to show [opioid struggle] in the show," she said. "But I was never going to have Roseanne die of an opioid overdose. It's so cynical and horrible. She should have died as a hero or not at all … It wasn't enough to [fire me], they had to so cruelly insult the people who loved that family and that show."
This confirmation that her character will no longer be alive is also aligning with what has been revealed about The Conners ahead of its October release. So what do you think about Roseanne's end? Let us know in the comments below.
The Conners, Series Premiere, Tuesday, October 16, 8/7c, ABC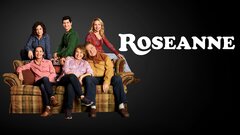 Powered by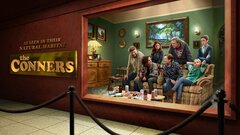 Powered by