'MacGyver' Has to 'Learn How to Trust' His Father in Season 3, Teases EP
Now that he's walked away from the government's secret Phoenix Foundation, will über-resourceful Angus "Mac" MacGyver (Lucas Till) use his pocketknife for, well, normal things?
"The first half of the season is getting Mac to come back and then [figuring out] what will motivate him to stay," says MacGyver executive producer Peter Lenkov.
See Also
Plus, find out when the 'Murphy Brown' revival will kick off.
The absence hits operative Jack Dalton (George Eads) hard. "If he's not protecting Mac, he can't function," Eads says. So he puts himself in harm's way to get Mac back.
Of course, Mac's father, foundation head James "Oversight" MacGyver (Tate Donovan), who turned up in the finale after a nearly 20-year absence, could sour the deal. "They're going to be forced to work together, and Mac has to learn how to trust him," Lenkov says. "Having a connection with his son — that's all his dad wants."
Plus, director Matty Webber (Meredith Eaton) had already hidden her working relationship with Oversight from Mac. That came out, but Lenkov says to expect "a big secret she's been keeping." Another?!?
MacGyver, Season 3 Premiere, Friday, September 28, 8/7c, CBS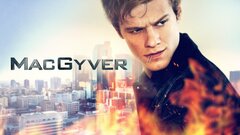 Powered by