3 Questions With 'Star' Actress Brandy Ahead of Season 3
Now that's a shooting Star!
The soapy music-industry drama closed Season 2 with talent manager Carlotta (Queen Latifah) pulling a gun on her own pistol-packing, streetwise sister, Cassie (Brandy), for playing a role in the murder of Jahil (Benjamin Bratt).
Obviously they survive, but now that Brandy is a series regular, we're dying to hear what her devious bad girl has in the chamber for Season 3:
See Also
The Lyon family must claw its way back to the top.
How much fun is this gig?
Brandy: What a great role. And I'm a villain! It's hard playing that against Queen because I love her and have known her for years. I was like, "How am I gonna be mean to you?!"
What do we learn about Cassie this season?
We find out why she is the way she is. [Producers] mentioned she has mental health issues. Of course she does if she's shooting people in cold blood!
So what's her next move?
We pick up at the moment the sisters pulled out their guns. After that, Carlotta tells Cassie she is nothing and that she will never be anything… so Cassie is coming for her!
Star, Season 3 Premiere, Sept. 26, 9/8c, Fox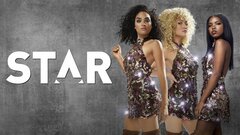 Star
where to stream
Powered by