Animals and People Heal Each Other in 'Wolves and Warriors' New Season (VIDEO)
"Wolves — they are exactly like combat veterans — as long as you don't hit a trigger, you don't have a problem," says U.S. Navy veteran Matt Simmons, who runs the Lockwood Animal Rescue Center (LARC) alongside his wife Dr. Lorin Lindner.
He's part of the Animal Planet show, Wolves and Warriors, which highlights the works the private animal sanctuary's "unique mission to rescue and rehabilitate wolves and wolf-dog hybrids by pairing them with combat veterans who working to overcome the traumas of war," according to the network.
See Also
Me-WOW! TV Insider has the scoop on when Animal Planet's 'My Cat From Hell' will return for Season 10.
"The series follows the married couple who run the center, U.S. Navy veteran Matt Simmons and Dr. Lorin Lindner, as they set out on high risk rescue missions and work with the wolves at the sanctuary, alongside their team of veterans–many of whom are suffering from PTSD," the network added.
"It's a real honor to be able to share this organization's incredibly unique story with Animal Planet audiences," said executive producer and Leftfield Pictures Co-President Shawn Witt.
"Beyond showcasing the important work LARC has done (and continues to do), this series gives us the opportunity to spotlight the immensely inspiring stories of the wolves rescued and the combat veterans who care for them," he added.
Watch the clip below:
Wolves and Warriors, Premieres Saturday, Sept. 1, 10/9c, Animal Planet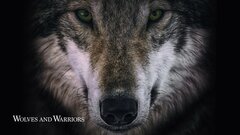 Powered by