'All American' Is About 'Someone Navigating Two Worlds' Says EP April Blair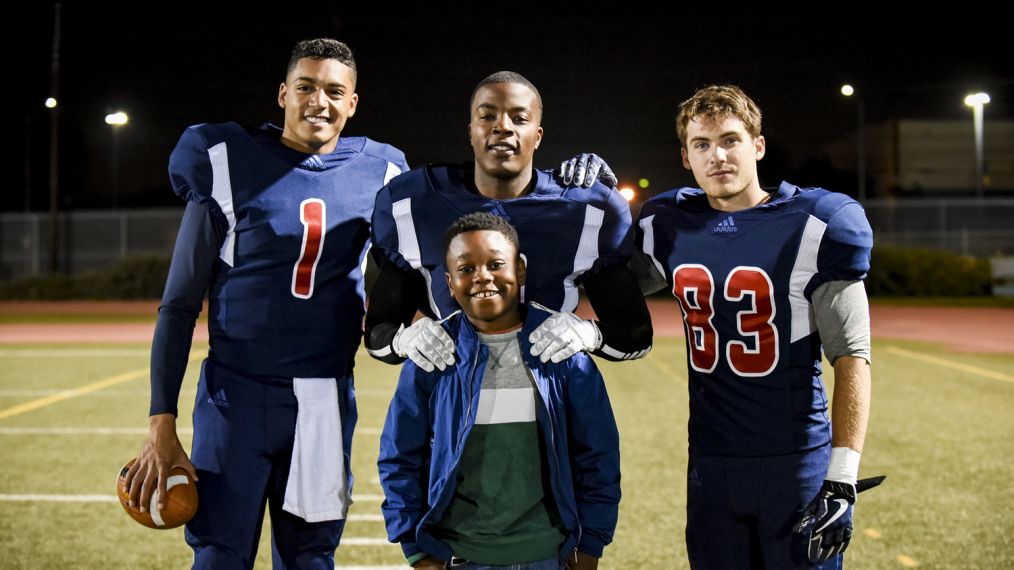 What is it about high school dramas and Southern California? The sun, the wealth and the residents who look like models have provided great eye candy for many series (see: Beverly Hills, 90210 and The O.C.). But the Los Angeles — set All American goes beneath that shiny surface.
In the series, which is based on the true story of former New York Giants football player Spencer Paysinger (who serves as an executive consultant), ambitious teen Spencer James (Daniel Ezra) is a skilled player with dreams of NFL stardom. He gets the opportunity to leave rough South Crenshaw High when he's recruited by Coach Billy Baker (Taye Diggs) to play for a posh Beverly Hills high school. But this isn't simply another show about a character leaving his gritty past for greener pastures, says executive producer April Blair. "I love The O.C., but I don't want to do The O.C.," she explains. "I want to tell a story about someone navigating two worlds."
See Also
Plus, the final seasons of 'Crazy Ex' and 'iZombie' confirmed and more new series announcements.
Spencer's biggest challenge is balancing life in his new ZIP code — he moves in with the Baker family in order to play for the town's school — with staying connected to his Compton-based working-class mother, Grace (Karimah Westbrook), 10-year-old brother, Dillon (Jalyn Hall), and BFF Tiana "Coop" Cooper (Bre-Z). This divide leaves Spencer feeling guilty about his new, upscale digs. "Getting out of that environment and not being able to take your loved ones with you is a difficult thing to put on a teenager's shoulders," Ezra says.
Matters of the heart will also be tackled, as the athlete is drawn to both his coach's newly sober daughter, Olivia (Samantha Logan), and straight-laced classmate Layla Keating (Greta Onieogou). And, of course, there will be plenty of action on the field too. Spencer's teammates include Baker's son Jordan (Michael Evans Behling) and the not-so-welcoming Asher (Cody Christian), who is sure to stir up problems for the newcomer. As Blair calls it, the sports series is "90 percent drama and 10 percent soap." Hut, hut, hike!
All American, Series Premiere, Wednesday, Oct. 10, 9/8c, The CW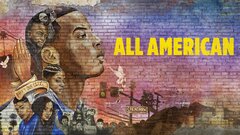 Powered by