Nathan Fillion on Getting Physical for 'The Rookie' & How John Nolan Compares to Richard Castle
Never fear, Castle fans. Nathan Fillion's new character has one key thing in common with his beloved former role. "John Nolan and Richard Castle have the same amazing hair!" the actor crows.
In ABC's drama The Rookie, inspired by a true story, he plays the oldest new recruit in the Los Angeles Police Department.
Below, Fillion gives us his witness statement.
Nolan is 40, divorced and a dad. What else?
Nathan Fillion: His construction job was never his dream, and he wants to be relevant. LAPD is one of the few police departments that will take you over age 37. He's optimistic and wants to give everyone the benefit of the doubt, but he's entering a world where people will hurt you as soon as [they] look at you.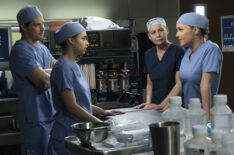 See Also
Plus, find out when 'The Good Doctor' comes back.
What preparation did you do?
I met the original guy, but we're not trying to reflect his life. We're chasing a big bowl of starting over. There's a cultural shift: People reboot at 40. We also train with police consultants and have them on set to make sure we lend reality to procedures.
How are you handling the physical demands?
There's a lot of running, jumping, struggling and fighting. My knees are not so great. If I have to run down the street super-duper fast and you don't see my face, it's the [stunt] guy.
You're 47. Did you ever feel out of touch with your younger co-stars?
I rented a karaoke machine and had the cast over. I didn't know more than half the songs they knew, and they knew maybe half that I grew up with. But I don't have time for new stuff! I'm a little cranky and older. I'm a creature of habit.
What have you learned?
We don't see a lot of good news about police officers. But police are here for a reason — for many it's a calling — and there are good officers who want to serve and protect.
The Rookie, Series Premiere, Tuesday, October 16, 10/9c, ABC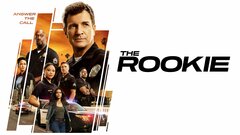 Powered by