TV News Roundup: Mindy Kaling in 'Always Sunny,' 'Siren' Premiere Date & More
All Your Must-Know Wednesday TV News:
It's Always Sunny for Mindy Kaling
It's Always Sunny in Philadelphia's gang is back for Season 13 in this brand new trailer which includes references to Time's Up, Dennis's (Glenn Howerton) absence, Seinfeld, a Mindy Kaling appearance, and more. Check out the trailer featuring all of your favorites including Frank (Danny DeVito), Mac (Rob McElhenny), Charlie (Day), Dee (Kaitlin Olson), Artemis (Pebdani), Rickety Cricket (David Hornsby), the Waitress (Mary Elizabeth Ellis), and more. Keep an eye out for a reimagining of the popular "The Gang Beats Boggs" episode featuring the women of Sunny as well. The series returns to FXX September 5.
The Sirens Are Calling
More mermaids are coming. #Siren Season 2 premieres January 2019 on @FreeformTV. pic.twitter.com/Uhfc1n2qpx

— Siren (@SirenTV) August 22, 2018
Freeform's breakout series Siren is coming back for a second season and the show's official Twitter page released the video above revealing a premiere date — sort of. The series will return at the beginning of 2019 in January, but no specific date in that month has been provided yet. The series debuted back in March of this year, and wrapped up its first season at the end of May. Stay tuned for more details as they're sure to be announced.
American Vandal's Turd Burglar
Season 2 of the hit true-crime mockumentary series American Vandal is streaming beginning Friday, September 14 on Netflix, and they've released a brand new trailer. This season, the story won't focus on Jimmy Tatro's original vandal character but filmmakers Peter (Tyler Alvarez) and Sam (Griffin Gluck) return to cover a new crime. A private school is hit by a vandal under the alias "The Turd Burglar" in which students are poisoned in the cafeteria only to get a bad case of… you guessed it, diarrhea. Check out the hilarious trailer above and mark your calendars for the season premiere next month.
John Cena and More Celebs Need a Double Take
John Cena is teaming up with Facebook Watch and celebrity hypnotist Chris Jones for one interesting reality series. Double Take which is set to premiere Sepetmber 5 on the social media platform see fans meet their idols which includes Cena in the premiere, but there's a catch. Jones will hypnotize guests and assign them tasks they must complete with a partner, unbeknownst to them in their state, these partners are their idols, and hilarity ensues. Catch the trailer above and don't miss Double Take when it premieres September 5.
When Veronica Mars and The Flash Collide
Caitlin Snow's (Danielle Panabaker) father is coming to Season 5 of The Flash! Veronica Mars alum Kyle Secor will star as Dr. Thomas Snow in a recurring capacity throughout the season Entertainment Weekly reveals. Caitlin's father has been absent in her life on the show, so he will supposedly work to make up for lost time in Season 5. Make sure you catch Secor's debut on the series when it returns this fall on The CW.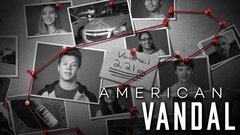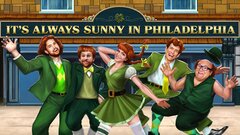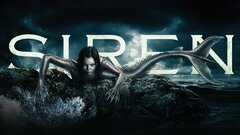 Siren
where to stream