'Bliss' on Britbox, 'Born This Way' and 'Raising Tourettes' on A&E
A critical checklist of notable Wednesday TV:
Bliss (streaming on Britbox): British actor Stephen Mangan (Episodes, Broadway's The Norman Conquests) has a knack for making even despicable behavior appear charming, and he has his work cut out for him in this new comedy developed by David Cross (Arrested Development). He plays Andrew, a renowned travel writer whose travel between two homes is wearing him down. That's right, he's juggling two families: married to Kim (Heather Graham), mother to their teenage daughter; and Denise (Jo Hartley), mother to their teenage son. If their paths cross, which seems inevitable, Andrew will have some explaining to do.
Born This Way (8/7c, A&E): Some reality series are more real than others, and this Emmy-winning account of the lives of a group of young men and women with Down syndrome is as real as it gets. The fourth season, airing back to back episodes for four weeks, is building toward the wedding of Cristina and Angel, which means obsessing over details while allaying the concerns of their parents. Other milestones include Rachel and Megan planning to move into their own place without their parents, John and Steven aiming to get their driver's licenses, and Elena and Sean dealing with new relationships.
Raising Tourettes (10/9c, A&E): Keeping it real, A&E ends the night with a six-part docuseries about adolescents, ages 11 to 17, living with disruptive Tic Disorder of Tourette Syndrome, which manifests in involuntary movements and vocalizations. The series tracks five families coping with the anxieties of school and social interaction, with various individuals using music or humor as a coping mechanism.
Inside Wednesday TV: The results are in for the first round of 12 quarter-finalists on NBC's America's Got Talent (8/7c), and seven will move on, with viewers using the Instant Save to protect a fan favorite. Softening the blow: a performance by last season's winner, young singer/ventriloquist Darci Lynne Farmer. … One more restaurant to save in the season finale of Fox's Gordon Ramsay's 24 Hours to Hell and Back (9/8c), as the master chef heads to Sandra Dee's Bar-B-Que & Seafood in Sacramento, CA. Ramsay has only 24 hours to convince the owner to exercise some tough love toward her family members to get the business back in shape. … This should be fun. In the first of two episodes of VH1's Martha & Snoop's Pot-Luck Dinner Party (9/8c), Martha Stewart enlists guests Terrence Howard, Queen Latifah and Jussie Smollett to help teach Snoop Dogg how to milk a cow. … The Audience Network thriller Condor (10/9c) wraps its first season with Joe (Max Irons) desperately trying to stop the plague from being released. The show has been renewed for a second year.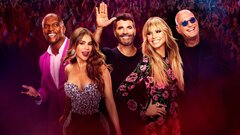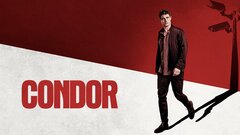 Condor
where to stream