'X Company' Season 3 Premiere: Who Can Be Trusted in the WWII Spy Thriller?
Prepare for a fatal game of cat and mouse on the final season of X Company, the World War II espionage thriller that follows a sexy, scrappy spy team of former civilians working against the Nazis from behind enemy lines.
Round 3 of the Canadian import begins on a high for Aurora Luft (Evelyne Brochu), who's finally managed to recruit high-level German officer Brigadeführer Franz Faber (Torben Liebrecht) as an informant. The only catch? "No one knows if he is trustworthy," says series creator Mark Ellis.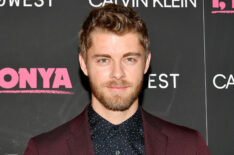 See Also
Plus, 'Whiskey Cavalier,' 'The Righteous Gemstones,' and more pilot news.
To further complicate matters, Aurora will soon be going undercover for a mission to foil Operation Marigold, a German plan to boost the military's fuel supply.
She'll weave herself into Faber's inner circle, traveling with them from France to Poland. But she'll find herself morally compromised — and emotionally ravaged — when, to maintain her facade, she takes a job at the race and resettlement office.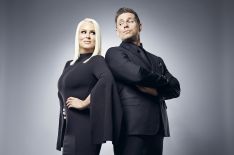 See Also
Plus, find out which of your other favorite shows are coming back next season.
Mercifully, she won't have to go it alone. Spymaster extraordinaire Col. Duncan Sinclair (Hugh Dillon) orders the other X-ers to follow. It's a life-risking journey for the crew, who could be betrayed at any moment by their Nazi ally. "Through the season, we'll be left guessing what Faber will do," Ellis says. "In the final moments, we get an answer."
X Company, Season 3 Premiere, Monday, August 20, 10/9c, Ovation