Will 'Modern Family' Have a Season 11? ABC Hints the Show May Live On
There have been rumors for a while now that Modern Family's upcoming tenth season could be its last. Say it isn't so!
But during the TCA 2018 summer tour, ABC's Channing Dungey and showrunner Christopher Lloyd were singing a different tune about a potential Season 11. Dungey first hinted that discussions were happening in relation to another season of Modern Family, and co-creator and executive producer Lloyd gave the idea his approval, reports Deadline,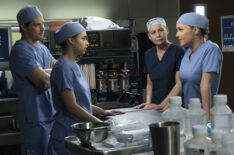 See Also
Plus, find out when 'The Good Doctor' comes back.
"We are very open to it," Lloyd said about Season 11. "We have expressed that to ABC. I think it's a complicated discussion, and that discussion is taking place."
Lloyd also revealed that since returning for new episodes, the team has created various new directions for the characters. "We found out that we were getting into some very rich new arcs with these characters, that there is a lot more to explore in the series."
As of now, an eleventh season does sound likely considering the show is run out of 20th Century Fox TV which now partners with ABC's Disney. The only potential bump in extending the series' contract is having to cut new deals with the actors.
But if this proves to be impossible, Lloyd stated they'd be okay to end the show with the current season, as the writers still have time to prepare — as long as they find out soon. "We need to know relatively soon because if it's the last season we need to know it's the last season so we can to both recognize the show but also recognize the people been together for 10 years."
Modern Family, Season 10 Premiere, Wednesday, September 26, 9/8c, ABC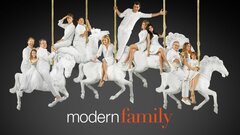 Powered by